"Free," I'm told, is many a business owner's favorite flavor, so Jumsoft's latest release of add-ons for Numbers, Keynote, and SandVox at the low, low prices of $0 is sure to whet your appetite.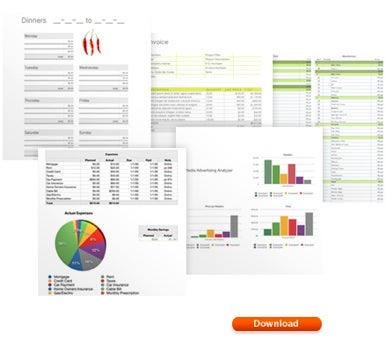 Jumsoft makes a number of productivity apps like Money, Relationship, and Process, as well as templates and clip art for Apple's iWork suite, Mail, iWeb, and even Aperture. For some time, the company has also maintained a Goodies section of its site where it occasionally offers free versions of its products.
Now included among Jumsoft's free Goodies are nine templates for Numbers, five themes for Karelia's Sandvox Web design tool, and a whopping 500 stock photos and textures designed for Keynote presentations. Jumsoft says the Numbers themes are designed for both home and professional tasks that "requires scrupulous planning or calculation," such as loan comparisons, planning for a trip or wedding, and analysis of media advertising.
The Sandvox themes were designed by professional designers and include ten different page layouts to accommodate just about anything you need to do with your site.
These new Goodies are available free of charge. To make downloading easier, each collection is bundled in one large disk image so you don't have to risk RSI while taking advantage of Jumsoft's generosity.