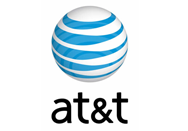 AT&T customers in New York City are no strangers to complaining about the quality of the carrier's 3G service. Wireless coverage has been particularly problematic in several metropolitan areas across the United States, thanks to a deadly combination of data-hungry smartphones like the iPhone, high population density, and tall buildings, which can be detrimental to the high frequencies used by 3G communications.
It seems, however, that Big Apple residents may get some respite from its network woes: AT&T has announced the completion of an ambitious plan to improve both the capacity and efficiency of its service.
Targeted specifically at smartphone users, the plan includes both hardware and software upgrades to AT&T's cellular infrastructure. Most of Manhattan and some other location in the Bronx, Brooklyn and Queens now sport towers that have been equipped to transmit in the 850MHz frequency spectrum, which the company says provides higher performance.
The cells' connections to AT&T's central offices, called backhauls, have also been replaced to allow for faster transmission rates, while the software that runs the cellular switches themselves has been upgraded to support HSPA, whose data rates can reach of up to 7.2Mbps on compatible devices, as part of a nationwide initiative.
The upgrades also include moves aimed at taking the stress off of the 3G frequencies in locations that regularly see a large concentration of mobile users. For example, AT&T has installed a Wi-Fi hotspot in Times Square, which has one of the largest amount of pedestrian traffic in the world. Since AT&T smartphone customers can access the hotspot for free, its availability will help alleviate some of the congestion on the 3G frequencies.
Altogether, these changes are already paying off, according to the company: "Internal numbers" show improvement in voice call quality of 47 percent and 3G data download speeds by 25 percent. Unfortunately, the company also says that data usage on its network is up 5,000 percent from 2007 to 2009, and it's rather unclear how all these percentages relate to each other (though this author suspects that a number of New Yorkers would say "not favorably").
AT&T has been upgrading its network nationwide in response to the increase in data and voice traffic caused primarily by recent-generation smartphones for some time now. Last December, the company announced a 100-day, $2 billion plan to introduce numerous updates and upgrades into its entire system, perhaps in response to surveys that recorded its customer satisfaction level among the lowest in the industry.
Last week, AT&T promised, via press release, that an upgrade process similar to the one just completed in New York is currently under way in Chicago, where it plans on erecting dozens of new cellular towers and upgrading 300 existing ones.