Editor's Note: The following article is reprinted from GamePro.com. For more gaming news, visit GamePro's news page.
With the iPhone 4 installed based growing and many owners of previous iPhone upgrading their phone's operating system, Apple has created a section of the App Store dedicated to highlighting the games and applications that best use the new features of its iOS.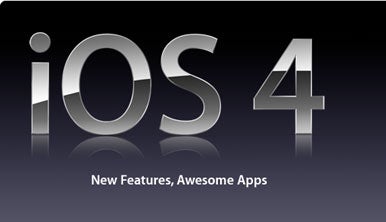 The new Awesome iOS 4 Apps section features 48 iPhone apps that have been updated to best utilize the iOS4, the operating system that comes standard with the iPhone 4 and can be downloaded onto the iPhone 3G and 3GS. Some of the section's games include popular App Store mainstays like Angry Birds, Flight Control, Plants vs. Zombies, and Bejeweled 2 Blitz.
While the games have been optimized for iPhone 4 and iOS 4 support, its worth noting that most of the titles will work on older models of Apple's portable devices. The true worth of the section, it seems, is to present the store's best games to new iPhone owners while also weeding out titles that may have compatibility issues due to the software upgrade.
The iOS 4 section can currently be found on the scroller on the App Store's main page in iTunes.