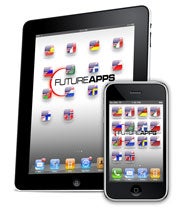 Future App's line of iSpeak offerings already helped turn even the most tongue-tied user into a foreign language whiz. Thanks to a 2.0 update, iSpeak can help you navigate a foreign tongue even when you're running other applications on your iPhone, iPod touch, or iPad.
Future Apps' iSpeak titles tap into Google's translation service to convert English words and phrases into other languages. To spare you the embarrassment of losing something in the pronunciation, the app can say the phrase out loud from your mobile device's speaker, with a voice that Future App boasts has "a perfect accent"—all the better for giving you a clue as to how the phrase should really sound.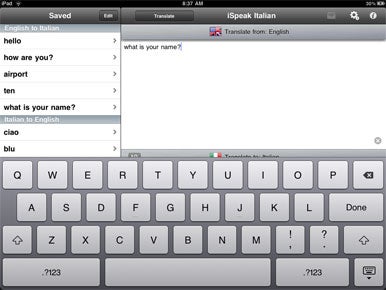 Updates this week to all 11 current iSpeak apps add support for the iOS 4, as well as the ability to run natively on Apple's iPad. Future Apps also introduced three new apps— iSpeak Arabic, iSpeak Greek, and iSpeak Russian—bringing its total iSpeak offerings to 14. (Earlier iSpeak languages upgraded to version 2.0 include German, Italian, French, and Spanish, among others.
With iOS 4.0 support, iSpeak apps now let you play back a translated phrase in the background while you're in any app, thanks to the wonders of multitasking. A brand new interface optimized for iPad allows you to type in phrases with the pleasantly full-sized iPad keyboard.
Each iSpeak app covers only one language; the apps cost $2 a piece.