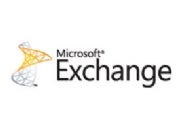 Some iPhone 4 owners are battling antenna issues, and other iOS 4 users are experiencing stuck proximity sensors. Business users, meanwhile, have been wrestling their own iOS 4 demons in the form of Exchange sync troubles, and they appear to be the first to get a fix from Apple.
According to a new Apple support document, some enterprise users have been having trouble with Exchange ActiveSync after upgrading devices to iOS 4. For affected customers, Mail, Contacts, and Calendars are either not syncing or syncing very slowly, and some servers are apparently experiencing a perpetual "case of the Mondays."
To address the issue, Apple has released a new configuration profile that increases the amount of time that iOS 4 will wait for an Exchange Server to respond to sync requests. Naturally, Apple recommends this new profile be installed on any afflicted iOS 4 devices.
Interestingly, Apple refers to this new profile in the document as a workaround, perhaps suggesting that an official fix is coming in a future iOS 4 update, or that perhaps this profile will simply be added to future updates.