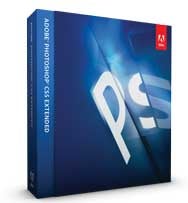 Bugs are a way of life in software—fortunately, so are bug fixes. Earlier this week, Adobe released Photoshop 12.0.1, which brings a number of stability enhancements to the professional image-editing software, including several specifically related to 64-bit operation on Mac OS X.
Though Adobe says that CS5 is more stable than its predecessor, CS4, there's always room for improvement. The 12.0.1 update addresses a number of issues that could cause slow performance, as well as several common crashing bugs, user interface and workspace issues, font-related crashes, and several painting-related issues, including problems with video layers.
In addition, the move to Cocoa and 64-bit operation spawned several other problems that are fixed in 12.0.1 as well. Right-clicking now correctly selects the layer that was clicked on in the context menu and brings up the brush picker on the correct monitor. Performance with the Liquify filter has been fixed, as has a problem where menus may become disabled. Scrolling on both Apple's Mighty Mouse and Magic Mouse has been improved, and issues with font preview crashes, batch processes on open documents, and a white pixel that would show up on screen after invoking certain dialogs have all been patched.
Photoshop 12.0.1 is a free update for Photoshop users; it requires Mac OS X 10.5.7 or later.