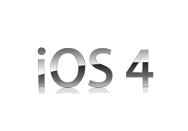 When it comes to troubleshooting, the iOS is remarkably trouble-free. It is not unusual to go weeks—or even months—without having any significant problems with your iPhone's software. Still, when a new version of the iOS arrives, as with the recently released iOS 4, you can expect a least a bit of head-scratching. Most issues do not center on bugs or other malfunctions. Rather, they involve trying to figure out how to get a new feature to work as expected. With that in mind, here are some troubleshooting tips that provide answers to several of the questions you may be asking—and some you may not have thought to ask.
• Transfer keychain password data from your old iPhone to your new one. In addition to the just released iOS 4 software, Apple has also released the iPhone 4 hardware. If you own an older iPhone and upgrade to an iPhone 4, you will almost certainly want to transfer the data from your old iPhone to your new one. For this, or any other iPhone hardware upgrade, you transfer the data by choosing to restore the new iPhone from the iTunes-maintained backup of your old one.
One of the irritating aspects of doing this has been that most passwords stored in the backup do not transfer to the new iPhone. This is done deliberately as a security protection. It prevents someone from obtaining your passwords via a restore of your backup to their iPhone. These keychain-stored passwords (such as for e-mail accounts) are transferred only if you are restoring to the same iPhone from which the backup was created. Otherwise, the passwords need to be re-entered manually. At least that's the way it used to work.
As confirmed in an Apple support article, Apple has changed the rules in iOS 4—for the better: "With iOS 4 and later, you can transfer your keychain backup to a new device if you encrypt the backup."
You encrypt a backup (which requires creating a password) by selecting the option to do so in the iPhone's Summary screen in iTunes. Based on my experience, this keychain transfer apparently works only if the encrypted backup was created from a iPhone running iOS 4. When I restored my new iPhone 4 with an encrypted backup created from my iPhone running iOS 3.1.3, the keychain passwords did not transfer.
• Enable iOS 4's data protection. According to Apple, iOS 4 includes an enhanced data protection feature. It works in conjunction with Passcode Lock, enhancing the "built-in hardware encryption by protecting the hardware encryption keys with your passcode. This provides an additional layer of protection for your email messages and attachments." The feature works only with iPhone 4, iPhone 3GS and the third-generation iPod touch.
A potential problem is that, after upgrading an iPhone 3GS or iPod touch from iOS 3 to iOS 4, the protection feature is not automatically enabled. To activate the option, you need to restore the iOS device—via the Restore command in the Summary screen for your device in iTunes. Doing this means all data on the device will be erased and restored from your backup. After doing this, and assuming you have Passcode Lock turned on, you should now see the "Data protection is enabled" message at the bottom of the Settings -> General -> Passcode Lock screen.
If doing a restore just to get this added protection sounds like too much of a bother, you can do without the feature. Most users will never have a need for it.
• Deal with iOS 4 slowdown on an iPhone 3G. While you can upgrade your iPhone 3G to iOS 4, it will be missing a couple of features—such as multitasking and Home screen wallpapers (see this Apple document for a complete list of what's missing). Apple claims this was done because the older iPhone model does not have the processing power and/or memory needed to handle these features.
As it turns out, the older iPhone may not have sufficient power even for the features it does get in iOS 4. Numerous (but by no means all) users have reported a significant slowdown after upgrading an iPhone 3G to iOS 4. In some cases, typing response became so slow that there was a significant lag between tapping a key and seeing it appear on the screen.
If this happens to you, there is no guaranteed solution. Some users report success with powering off and restarting their iPhone. Otherwise, on the assumption that some software is the cause (which might explain why the slow down occurs with some 3G users but not others), you could restore and set up the iPhone as a new device rather than restoring from a backup. You'll next need to reselect all the data you want to sync. Hopefully, if there was some corrupt or otherwise problematic software on your device, it will not return.
If the slowdown persists, you might ultimately decide to give up on iOS 4 and return to your prior iOS version. Unfortunately, Apple does not make this easy to do, as it automatically deletes old update files from your Mac's drive when you update to a new version. To avoid the loss of these older update files, make a backup copy of the contents of ~/Library/iTunes/iPhone Software Updates before updating your iPhone 3G to iOS 4. Ideally, now that iOS 4 is out, make the backup before connecting your iPhone 3G to your Mac while iTunes is running.
If you've already updated to iOS 4, this advice is obviously coming too late. If you haven't emptied your Trash recently, you might still find the needed file sitting there. Or you might have it on a Time Machine or similar backup. Otherwise, you may still be able to download a copy of the update file from third-party Web sites. Do a search to find it. For iOS 3.1.3, the name of the file ends in "3.1.3_7E18_Restore.ipsw." You want the variation of the update for the iPhone 3G. Once you have the file, you initiate a downgrade by clicking the Restore button in iTunes while holding down the Option key; from the dialog that appears select the iOS 3.1.3 update file.
Warning: In some cases (perhaps most cases), such downgrade attempts will fail, even if you follow all of the above directions. After a failed downgrade, you'll likely have to restore back to iOS 4.0 to get the iPhone working again. Such failures are more likely to happen with the iPhone 3GS than the 3G (as Apple made changes in the newer hardware designed to prevent downgrades). If you refuse to give up, there are methods, requiring the use of additional software and putting the iPhone into DFU mode, that might still allow a successful downgrade. How to do such a downgrade gets beyond the scope of this article (but see this Macworld article for an example). In any case, if you are at all nervous about winding up with a failed restore, do not attempt any downgrades.
• Find your iBook purchases. One of the new features in iOS 4 is iPhone (and iPod touch) support for the iBooks app. However, after downloading and installing the app, you may find that books that you previously purchased on your iPad do not show up in iBooks on your iPhone. Don't fret. The solution is to connect your iPhone to iTunes and check the iPhone's Books tab. Assuming your iPhone is connected to the same Mac that you use to sync your iPad, your iPad-purchased books should be listed. Select them and sync your iPhone.
If you are missing the supposedly pre-installed Winnie-the-Pooh book, Apple says just download a free copy from the iBookstore.
• Find the Hold button. In iOS 4, the Hold button for the Phone app was replaced by the FaceTime button. What happened to the Hold button? It's still there—hidden behind the Mute button. To access it, tap and hold the Mute button (instead of just tapping it).
• Manually quit apps to solve hang-ups. With the new multitasking feature in iOS 4, if you leave and return to a supported app, the app remains in the same state as you left it. This is a convenient and time-saving feature—eliminating the need to relaunch an app from scratch each time you return to it. However, it may occasionally lead to a problem.
For example, suppose an app is stuck at a certain screen—perhaps due to some bug. The app is not frozen; you can still access features on the displayed screen. It's just that you can't figure out how to exit the screen. You attempt to work-around the problem by pressing the Home button to quit the app. However, your work-around fails. Due to multitasking, you immediately return to the same stuck spot the next time you launch the app.
The solution to this, and any similar problems, is remove the app from the list of apps currently maintained for multitasking. To do this, double-click the Home button to bring up the multitask bar. Now tap-hold on the problem app until it begins to wiggle. Finally, tap on the minus badge that appears in the upper-left of the app's icon. The next time you launch the app, it will launch from scratch and (unless the stuck screen was the initial hone screen) you will no longer be at the stuck spot.
• Enable Internet Tethering? With iOS 4, AT&T has finally graced U.S. users with the option for Internet Tethering. To access it, go to Settings -> General -> Network and select Set Up Internet Tethering. After doing so, follow the instructions to contact AT&T.
But wait! Before you do, consider this: Internet Tethering only works with AT&T's 2GB for $25-per-month DataPro plan. If you currently have, and wish to preserve an unlimited $30-per-month plan, you can't enable Internet Tethering. In any case, enabling tethering will set you back an additional $20-per-month for nothing more than the privilege of tethering; no GB are added to your monthly allotment.
Overall, this is an atrocious policy. That's why, if you don't absolutely require tethering, I would stay away from this feature—at least until AT&T hopefully changes its policy. If you do need a tethering option, consider alternatives such as MiFi.