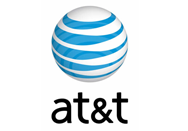 As if the iPhone 4 isn't under enough fire from some users experiencing the signal attenuation problem, other users began complaining earlier this week of very slow upload speeds over AT&T's 3G network. Once again, the alleged culprit is a "software defect," and this time it's AT&T promising that an update is on its way.
As AppleInsider first reported, some iPhone 4 users began noticing over the weekend download speeds that were hardly living up to their promises. The iPhone 4 features a faster High-Speed Uplink Packet Access (HSUPA) cellular radio than previous iPhones, which supports theoretical upload speeds up to 5.7Mbps—but users in some areas like New York and Philadelphia were seeing only 100Kbps (where I live in Chicago, some quick tests did not show the problem rear its head). Understandably, users began speculating that AT&T's network was once again overloaded by photo- and video-uploading vacationers, while others began accusing AT&T of throttling upload speeds.
AT&T finally commented on the matter Wednesday. Mark Siegel, AT&T's executive director of media relations, told Macworld in an e-mail that "AT&T and Alcatel-Lucent jointly identified a software defect—triggered under certain conditions—that impacted uplink performance for Laptop Connect and smartphone customers using 3G HSUPA-capable wireless devices in markets with Alcatel-Lucent equipment."
Siegel added that, "This impacts less than two percent of our wireless customer base," and said that Alcatel-Lucent is already working on a fix for the affected AT&T equipment, though the company has not specified an ETA for pushing the update to its towers.
16GB iPhone 4 (GSM, AT&T)
Price When Reviewed:
$485
32GB iPhone 4 (GSM, AT&T)
Price When Reviewed:
$599