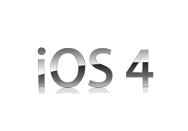 Troubleshooting requests come with the territory when you cover Apple products. But when those requests come from your mother, you pay extra close attention.
At least, I took notice when I received this this e-mail from my mom:
On my iPod [touch], in Mail are many messages "No Subject" with the notation "This message has no content" and they are dated in 1969. If I go to Edit mode, there is no circle to archive/delete these. They cannot be opened and thus cannot be dragged to the trash. On my Mac in the Mail app or at the Gmail web site, I do not see these messages. If I power off the iPod and turn it on, they are gone…for a while. After a few days, they reappear.
That doesn't sound good. Blank messages—and UNIX geeks will recognize the 1969 date as a close equivalent of a "blank date"—mean something's going horribly awry somewhere. To make matters worse, perusing an active discussion in Apple's support forum on blank e-mail messages in the Mail app on iOS 4 found no key commonalities. Folks were using different mail servers and different iOS devices, and while some claimed restarts fixed the issue permanently, others—like Mom—saw them vanquished only temporarily.
Luckily, being the loving son I am, I'd Skyped with dear old Dad earlier this week. He'd mentioned that the local ISP my parents use had recently offered them free antivirus software—AVG. As Macworld contributor Jeff Porten and I discussed over e-mail, it's easy enough to trip up an IMAP mail client by injecting extra bytes into an e-mail message. I don't know why—or if—AVG does this, but it seems within the realm of possibility for a virus scanner that evaluates individual e-mail messages to do. And different e-mail clients may not get confused by such unexpected bytes; in this case, it appears that Mobile Mail in devices running iOS 4 gets tripped up, while other clients don't.
Mom uninstalled the virus software—which, of course, I'd urged her and my father to do anyway as soon as I learned they'd installed it. She rebooted her iPod touch, and in the subsequent hours since, no rogue empty e-mail messages have yet appeared. While I'm not prepared to place the blame squarely on AVG's virtual shoulders at this time, at least one other poster over at Apple's support site reported similar success after removing AVG.
So, if your iOS 4 device is getting burdened with blank e-mail messages, and you have AVG or similar antivirus scanners installed, try disabling them and restarting your iPhone or iPod to see if that corrects the issue.
And if it doesn't work, feel free to email my mom.
[ Lex Friedman is a frequent Macworld contributor.]