At a Glance
Expert's Rating
Pros
Compact design with DSLR capabilities
Excellent burst mode
Solid image quality
Innovative modes including Sweep Panorama
HD movie recording with stereo audio
Cons
No built-in flash
Proprietary accessory mount and new lens mount
Our Verdict
The NEX-5 embodies the out-of-the-box thinking that gadgeteers often admire about Sony. This camera brings together features from both point-and-shoots and DSLRs. Its high-performance features, including the 14.2-megapixel, APS-C CMOS sensor, a 25-point auto focus system, and a 7 fps burst mode, go beyond the world of compact cameras.
Yet, the NEX-5's 10-oz body is so compact (4 3/8-by-2 3/8-inches) that the diameter of the 18-55mm E-mount lens barrel extends above the top plate. The 3-inch LCD screen (921,600 dots) occupies most of the real estate on the back of the body, leaving just enough space for three buttons and a dial. And even though the NEX-5 is petite, it's still comfortable to hold.
The LCD borrows one of my favorite features from the compact world. It angles upward 80-degrees and downward 45-degrees. That means no matter which angle you want to hold the camera for shooting, you can adjust the screen to accommodate, which encourages you to shoot more creatively. Keep in mind there's no optical or electronic viewfinder (though an optional electric viewfinder can be purchased separately). So, whether you like it or not, composing via the LCD is the only game in town.
Buttons and menus
The NEX-5 has a total of six external buttons, and that includes the shutter release. Sony pulls this off by using a clever menu system that's graphical (a good thing for photographers) and easy to navigate. For example, instead of putting an actual mode dial on top of the camera, Sony creates a picture of one on the LCD that you can rotate using the multipurpose dial on the back. After about an hour of shooting, I was able to find all of the settings I needed using this unique system.
Further flexibility is added by making the buttons on the back contextual. Their labels are displayed on the LCD. But on the top panel of the body, the Movie button is hard wired, and it's the only way you can enable movie mode. In the same vicinity you'll also find the Playback button and the on/off switch.
Image quality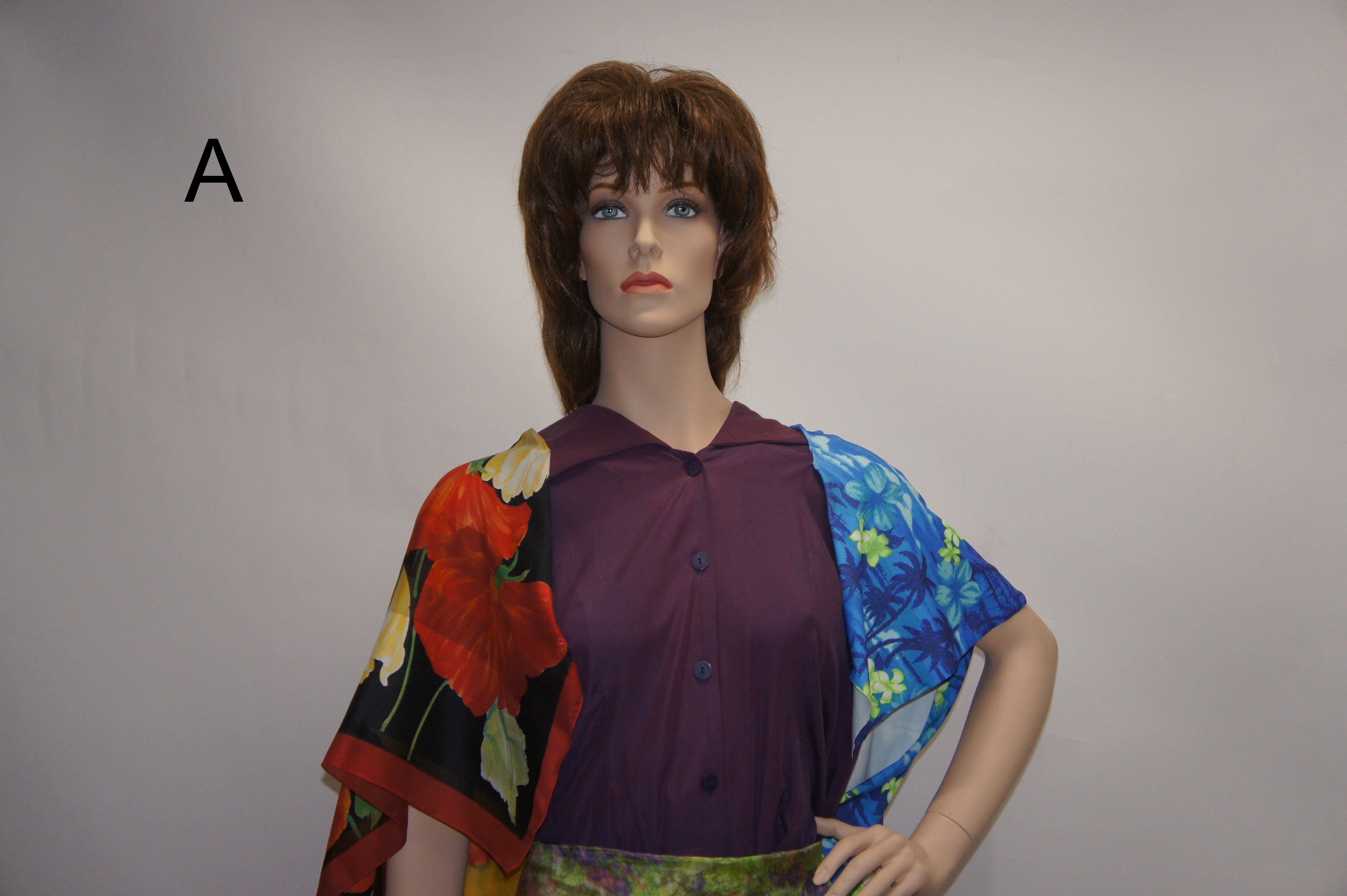 The NEX-5 performs like a DSLR when it comes to image quality. Exposure, color fidelity, sharpness, and image noise are quite good—it beat out other interchangable-lens cameras in our lab's subject image quality tests. Click on any of our lab's test images to view them at their origianal size.
I decided to push the limits and take the NEX-5 to a basketball game and shoot at ISO 1600 and 3200. The shots are solid with saturated colors and well-controlled image noise. Plus, shooting at 7 fps enabled me to capture action that I would have missed with a compact.
Raw capture is available too, but it limits burst mode to 8 shots or 5 frames for Raw+JPEG. Sony includes raw converters for both Mac and Windows that we'll cover in the software section. Since the JPEGs are excellent, you'll probably only want to switch to raw in challenging lighting conditions when you need to draw the most information out of the highlight and shadow areas.
You have three resolutions to choose from in Movie mode, going all the way up to 1080p, all at full frame rates. You have the option of choosing your movie format: MP4 or AVCHD. Both the video and the stereo audio quality are very good with this camera. It includes an HDMI jack enabling you to output the signal to an external monitor. Or you can load it into your favorite video editor for finishing touches. I recommend that you get an HDMI cable and keep it with you—the NEX-5 movies look great on an HDTV.
Here are sample AVCHD clips that we shot in bright indoor lighting and in low light with the NEX-5. For the highest-quality clips, select 1080p from the drop-down menu in the lower-right corner of each player. (You can see the indoor MP4 test movie here, and the low light MP4 clip here.)
Lens Options
The NEX-5's small body means that Sony had to opt for lens-based stabilization instead of in-body stabilization. At the time of this review, an stabilized 18-55mm f/3.5-5.6 zoom and 16mm f/2.8 prime lens in the new E-mount are available. Both are quality optics that also look handsome on the camera. The zoom includes a bayonet mount lens hood, and it has front threads to accept 49mm filters. The 16mm didn't include a lens hood, although it has the bayonet to accept one, and it also has 49mm filter threads. Since the focusing rings don't rotate, you can use a polarizer on either lens. Both optics feel mechanically sound with swift performance.
To calculate focal length in 35mm terms, you have to factor in the 1.5X magnification. So the 18-55mm zoom shakes out to 27-82.5mm, the 16mm shoots like 24mm wide angle. I really liked the 16mm, with the only noticeable flaw was softening in the extreme corners. If you can live with that, you'll have a blast with this prime lens.
Special features
At the top of my special features list is the Sweep Panorama mode. Not only does the NEX-5 make it easy to capture broad panoramas in a horizontal or vertical direction, it merges and processes the images in-camera, and nearly instantly. Just "sweep" the camera from one side to another at a steady pace, then go to playback and marvel at the expansive image you just created. This feature works best for scenes with stationary objects. People moving through the scene can cause some unusual effects.
Sony also includes Anti Motion Blur technology to assist with moving objects, Auto High Dynamic Range option to better capture highlights and shadows, and even built-in shooting tips to help you get the most out of your camera while you're in the field.
Least favorite features
There's no built-in flash in the NEX-5. You do get an external flash in the box, but it uses a proprietary "smart accessory terminal" mount, which the camera has instead of a traditional hot shoe mount. When you shoot both movies and stills, they are not mixed together in Playback mode. So you can be viewing your stills and wondering what happened to your movies. You have to go into the Playback menu, and switch to Movies. Then you'll see all of your video content, but no stills.
Software
You can view the JPEGs with just about any photo application, but there isn't much support for the raw files outside of Sony's own bundled software. Fortunately, its Image Data Converter SR is a pretty good program, available in both Mac and Windows versions. It has a solid set of controls to help you pull as much image information as possible out of the files. I particularly liked the D-Range Optimizer control that allowed me to manually open up shadows and recover highlights. One nifty trick included in the software is the ability to link to your favorite image editor. So once you process the raw files with the Sony software, you can pass them directly to Photoshop or another application of choice. It even works with Aperture. This helps smooth the workflow considerably.
The AVCHD video files from the NEX-5 also present a small challenge. Most consumer video editors can decode the AVCHD files. So when you plug the NEX-5 into the computer, your favorite software should see it and the movies it contains.
But if you want to drag and drop the video files from a Sony Memory Stick to your computer, you might get lost in Sony's file management system. The video files are there, just go to the MP_ROOT folder and grab the MP.4 files.
Macworld buying advice
The Sony NEX-5 is an excellent camera for hobbyist photographers upgrading from compacts who want to increase capability but not bulk. Its portability combined with incredible burst mode, good image quality, and HD movie capture, make the NEX-5 an excellent choice for kid photography, travel, and even amateur sports.