Macworld columnist Jason Snell attended the Wonderlust iPhone and Apple Watch event on Tuesday. He was able to spend a short amount of time with the new products in a demo area set up in the Steve Jobs Theater. Here are some photos and his first impressions of the products.
Read our iPhone 15 Pro Max review.
Also read: Best iPhone 15 deals US and Best iPhone 15 deals UK.
iPhone 15
My first impression when picking up an iPhone 15 was just how smooth it felt. Mostly that's down to the softened edges that don't contain the harder right-angled corners that the previous model did. It feels more comfortable to hold in my hand, that's for sure.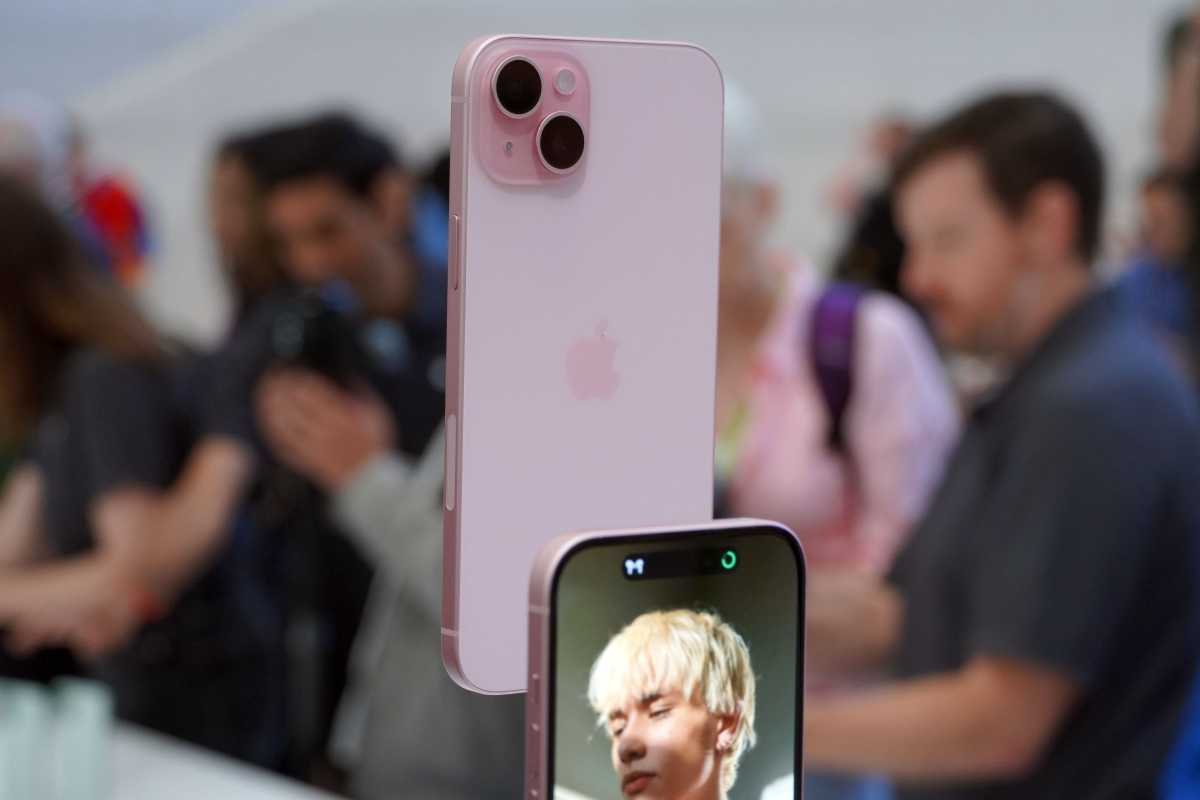 Jason Snell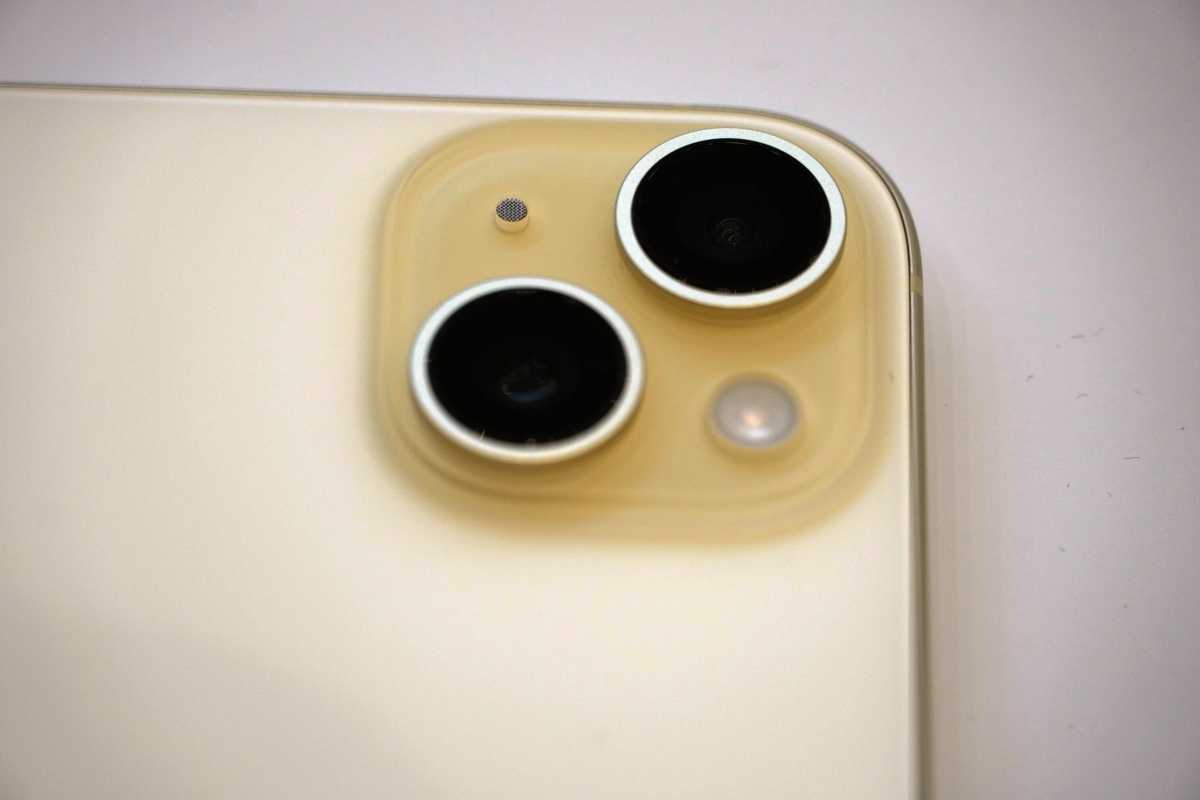 Jason Snell
The next reaction was how different the device's color scheme looks. Fans of bold colors will be disappointed, but the subtly textured back glass is offset beautifully by the ion-deposited glass of the camera housing. The color appears to be floating inside the glass, rather than being a single slab of colored glass. It's a remarkable but nuanced effect. If you want a brighter color, maybe choose a brightly colored case to offset Apple's subtle pastels?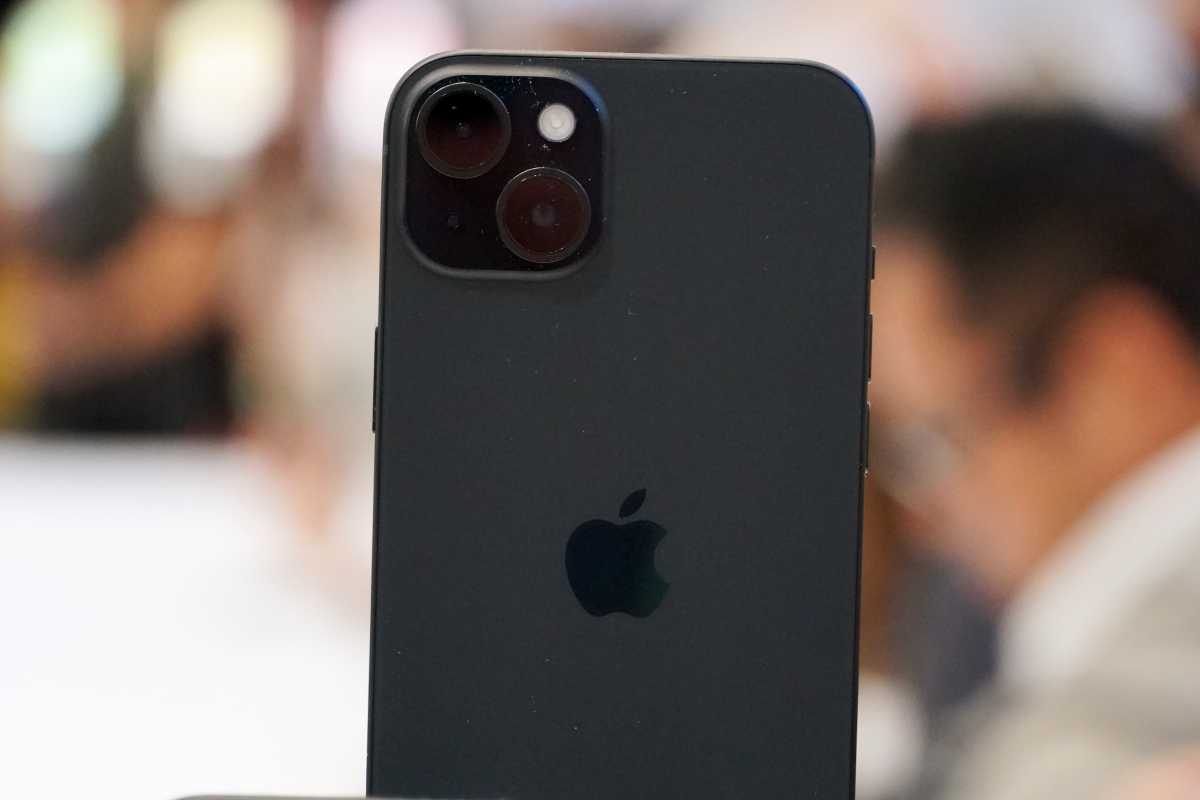 Jason Snell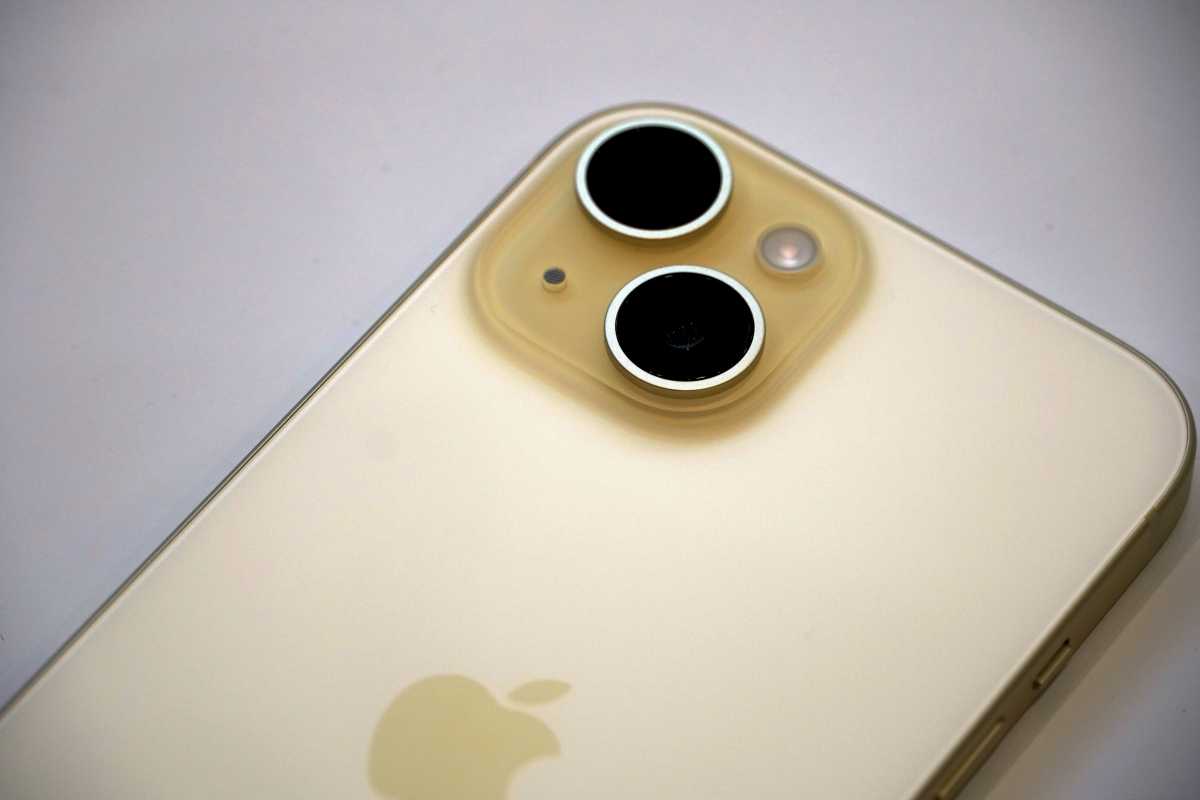 Jason Snell
iPhone 15 Pro
I got a chance to use the Action Button, which replaces the ring/silent switch. It's really well designed, as you have to press and hold the button in order to trigger an effect–thereby avoiding inadvertent activations. If you just do a short press of the button, cue text appears to indicate that you need to press and hold to trigger the effect. There's a new Action Button setting in the Settings app that lets you assign that button to all sorts of different features, including toggling the flashlight, entering and exiting a specific Focus mode, launching the camera, accessibility settings, or running a shortcut. I leave my phone permanently on silent mode, so I'm grateful for the change.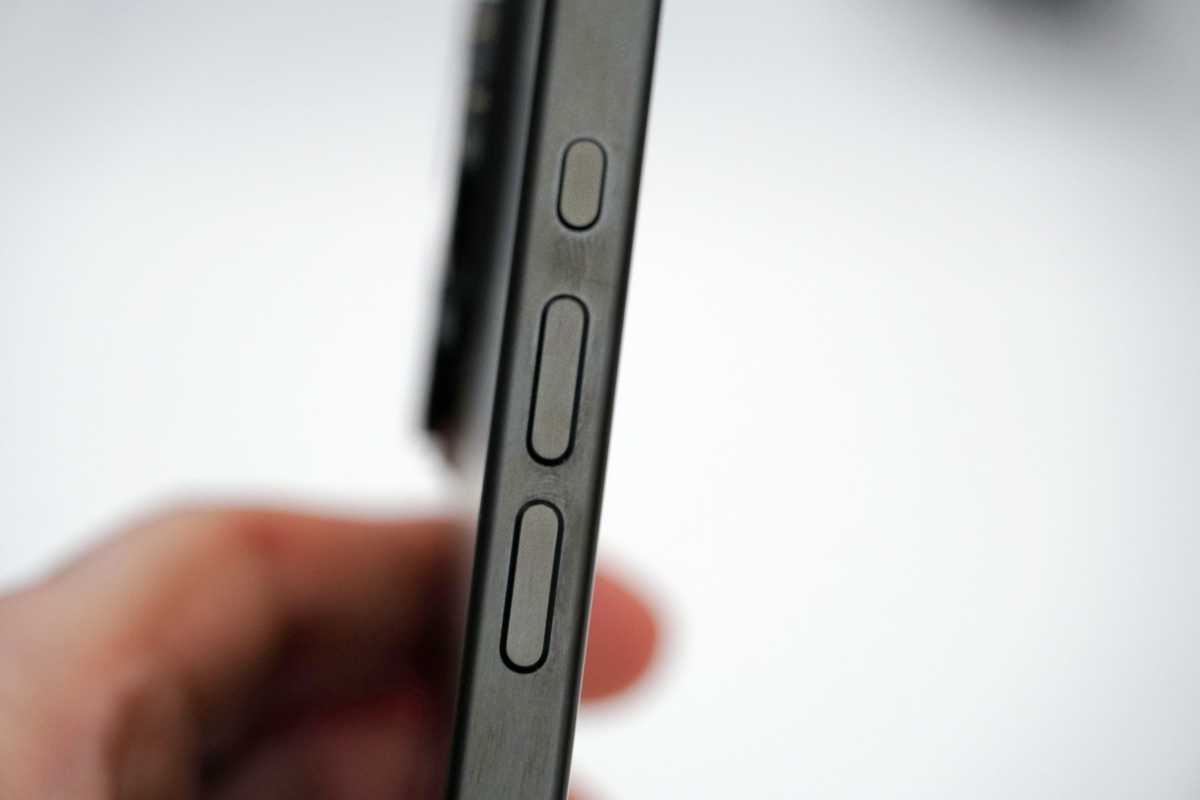 Jason Snell
As someone who uses an iPhone 14 Pro every day, I instantly noticed how different the iPhone 15 Pro feels in my hand. It's a combination of factors. First, the phone is noticeably lighter. This is not a minor, quirky, "I suppose if you weighed it you'd grudgingly admit it's a few grams lighter" sort of thing. It's very clearly noticeable, thanks to the combined titanium and aluminum design. It doesn't feel flimsy, mind you–it's very solid but quite lighter.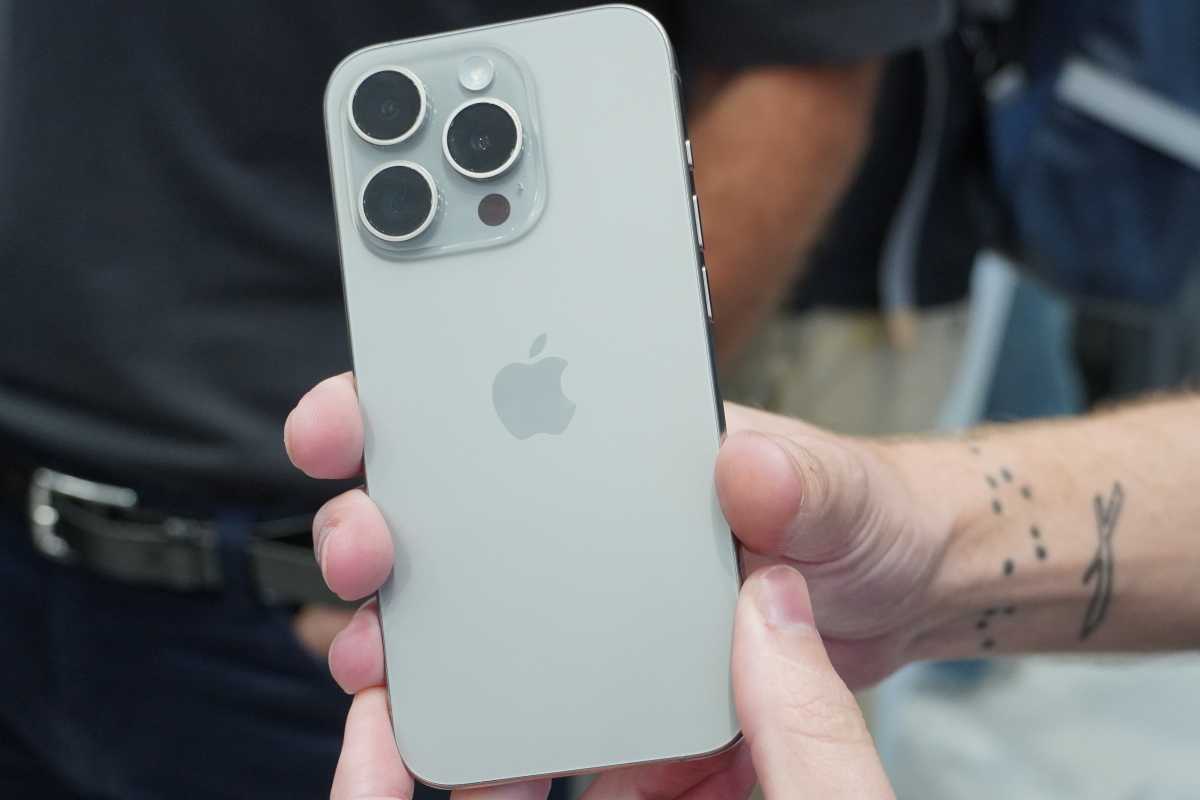 Jason Snell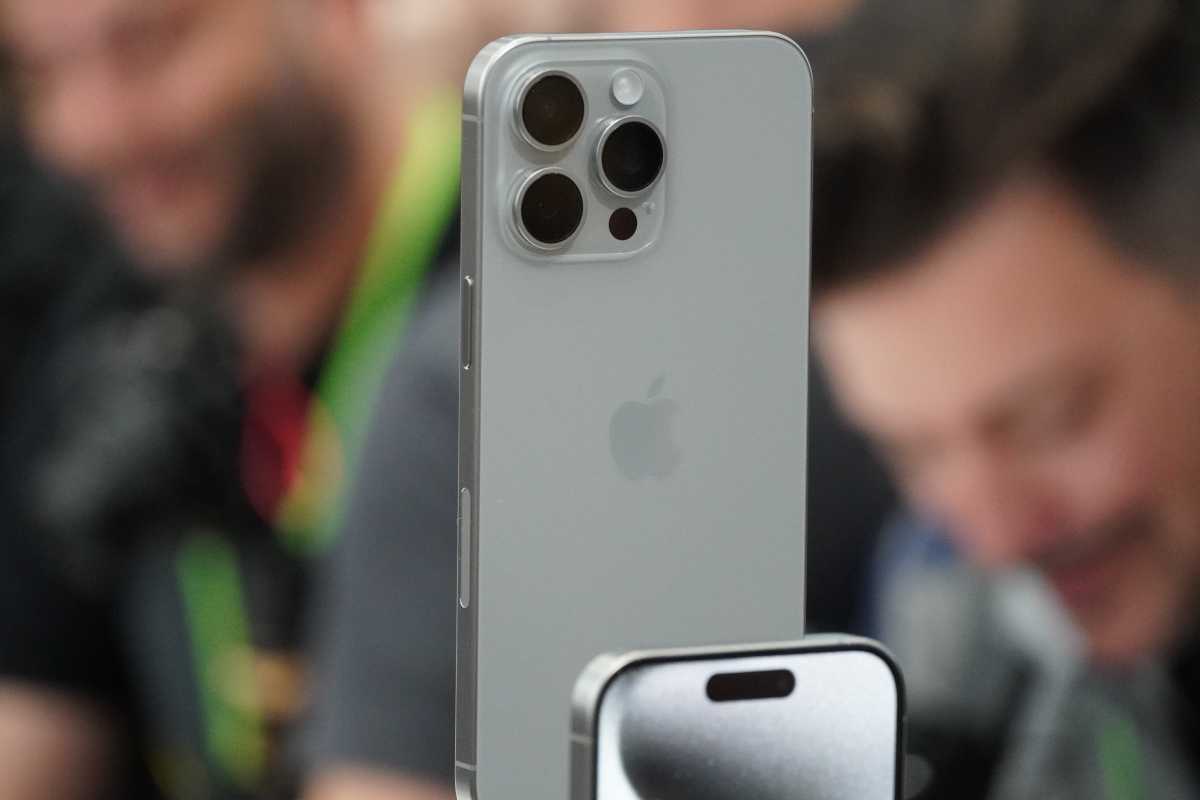 Jason Snell
It's also the smoother edges, which make it a little nicer to hold. And it's the fact that Apple has reduced the bezels around the display and, rather than making the display bigger, chose to make the entire phone smaller instead. It's slightly smaller in every dimension, and while that isn't as noticeable as the weight change, it's still noticeable. I'm also struck by the texture of the titanium frame, which will hide fingerprints much better than the polished stainless steel did. Fingerprints aside, that slightly brushed texture is just very handsome to look at.
Jason Snell
Apple Watch Series 9 and Ultra 2
The changes to the exterior of the Apple Watch Series 9 and Apple Watch Ultra 2 are basically nonexistent–these devices both look very familiar. But I got a chance to use the new DoubleTap feature on a Series 9, which lets you send a signal to activate the default button in the Apple Watch interface. It takes a little getting used to, though, after a couple of minutes, I got the hang of it. The Watch seems to be cued to look for a DoubleTap when performing other gestures, such as raising the watch from a lowered position. I also had to experiment with tapping speed–my intuition was to tap faster and softer than was required. When I adjusted my gesture to be a little more forceful and a little bit slower (but not too slow!), I started to double tap with much more precision.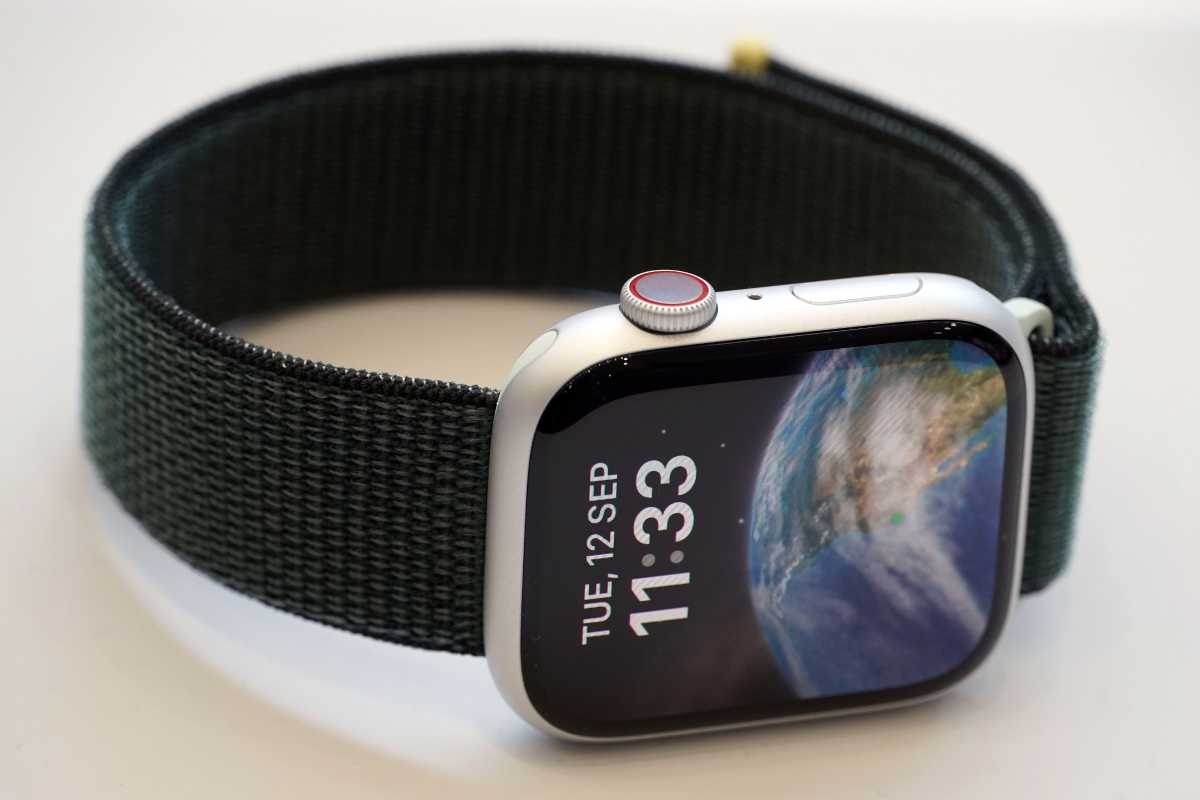 Jason Snell
Jason Snell
I also got a chance to check out Apple's new FineWoven fabric on its formerly leather band styles. I guess I expected them to look a lot less like the old leather bands, but they don't: They've got a suede-like texture, but at a glance, you'd never notice that Apple changed the material. The old designs remain, and the bands felt supple and of very high quality. If you must have a leather band, then I'm sure numerous third-party vendors will oblige.
If you missed it, you can catch up on everything announced at Apple's Wonderlust event.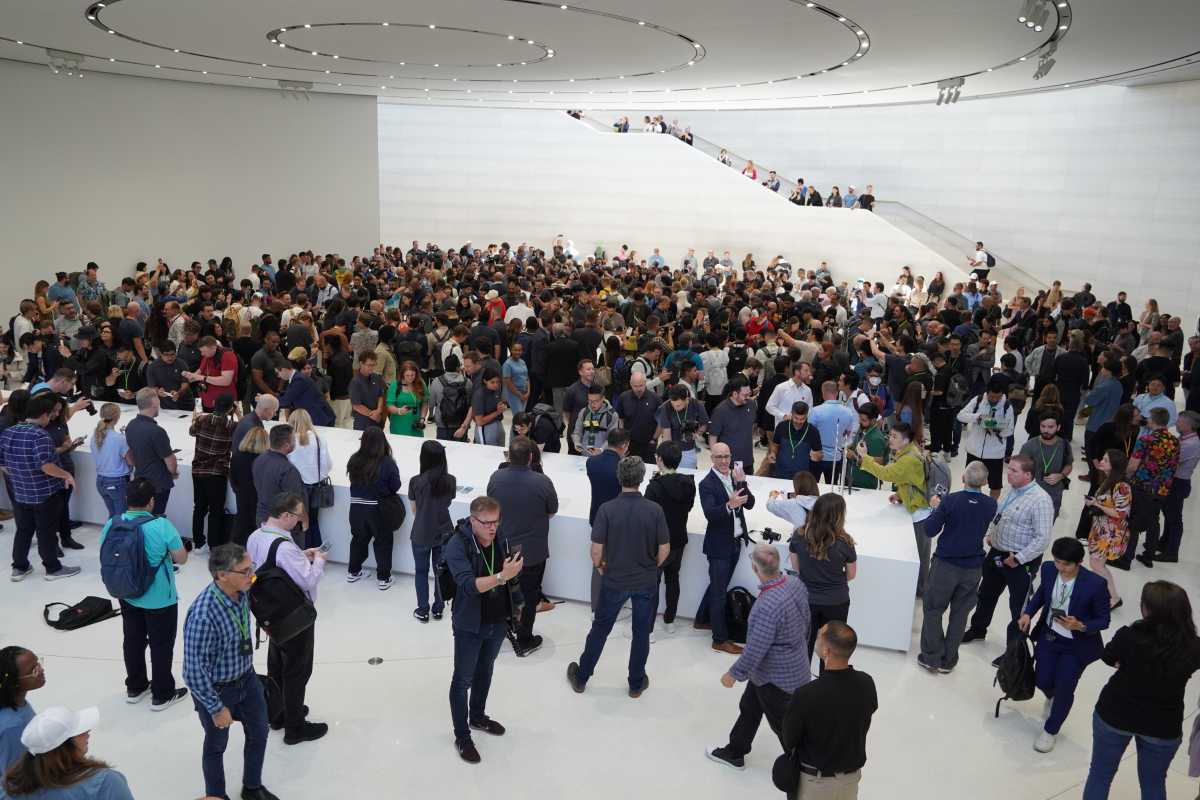 Jason Snell