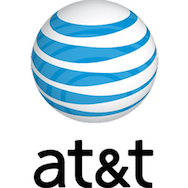 The ideal mobile ecosystem is still one that's partly closed, such as the iPhone App Store, but the trend is toward greater openness, AT&T Chief Technology Officer John Donovan said Monday.
Like other technologies, mobile is evolving from more closed environments, such as "walled gardens" restricted to carrier-supplied applications, to more open environments, Donovan said during an onstage conversation at the MobileBeat conference in San Francisco. The iPhone ecosystem represents a step along that path, he said. Asked whether that evolution has reached the point of an open-source ecosystem like that of the Android platform, Donovan said it hasn't quite.
"Until we find a healthy system where everyone gets paid and friction is low, then I don't think we've tipped past the midpoint," Donovan said. Applications have to be able to get easily from developers to consumers, with effective billing and payment systems, he said.
Whereas Apple strictly controls which applications can be sold for the iPhone through its App Store, Google doesn't restrict the functions Android developers can put in their applications and lets them offer those apps in stores other than the Android Market. Google also lets manufacturers and carriers modify many aspects of the Android operating system. AT&T offers devices that use several platforms, including Android, but relies on the iPhone as a major differentiator from competing service providers.
Looking forward, Donovan sees billing systems that can tell when a subscriber is acting as a consumer or a professional, based on place, time of day, application and other factors. Using that criterion, AT&T would be able to bill differently for that use, he said. In addition, he expects subscribers to rely more on cloud-based applications that will work on a variety of mobile platforms. The ability to access applications on mobile devices will be the major driver for adoption of cloud-based software, he said.
Returning to the frequent question of how AT&T will deal with all that data usage on a network that many subscribers find strained already, Donovan said the carrier faces a range of hurdles involving network equipment, zoning and the growing demands that new phones and applications make on network capacity. As one measure of data demand, he said subscribers made about 20 million connections to AT&T's network via Wi-Fi in all of 2008, achieved the same in the first five weeks of this year and probably would do the same in one week by October. AT&T has roughly 20,000 Wi-Fi hotspots around the U.S. and is now experimenting with broader applications of the technology such as a hotspot that spans all of New York's Times Square.
"We will move heaven and Earth to get out in front of this demand," Donovan said.