We all have multiple devices these days, which can be a nuisance when trying to move data between them or deal with low-battery notifications. Rather than carry around several cables to suit your device's varying needs, it's time to invest in a multi-purpose charging cable.
This cable does three times the functions of a typical cable but costs less. With MicroUSB, USB-C, and Lightning connectors, you can plug one end into a laptop or charging brick and power up your device of choice with a max power output of 66W. Apple and Android users alike can enjoy this charger's capabilities!
If you want to move data between devices, you can enjoy data transfer speeds of up to 480mbps to quickly move files and other content. The cable has even been stress-tested to prove more durable than standard cables.
Invest in a highly convenient charging accessory that gives your devices more than just juice.
Get the 3-in-1 Fast Data Transfer and Charging Multi-Cable for just $16.99.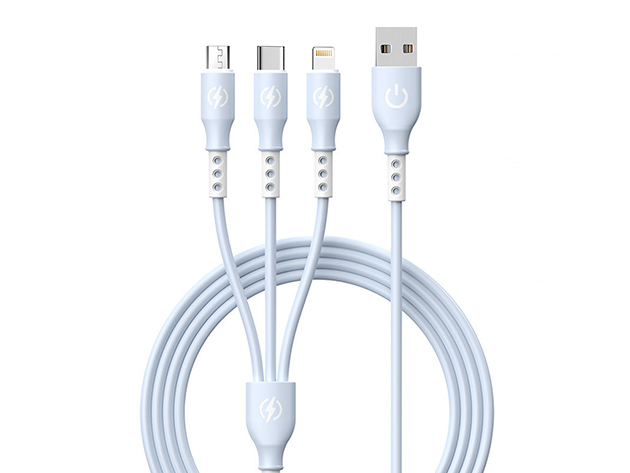 3-in-1 Fast Data Transfer & Charging Multi-Cable – $16.99
Prices subject to change.