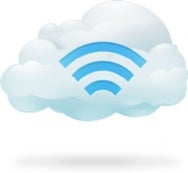 There's been a lot of talk lately about the future of iTunes and the possibility of a subscription model coming to the iTunes Store. While we can't say for sure what the future will bring, Market research company NPD Group has done the next best thing—asking users what they want.
In its recently released "iTunes Usage Report," NPD Group surveyed U.S. iTunes, iPod, and iPod touch users and asked them to report on their reactions to a music service that would offer free and unlimited streaming of content from the their own iTunes libraries, as well as various paid subscription models that would offer combinations of music streaming, music downloads, and universal Web access to the their iTunes music libraries.
More than a quarter of the survey respondents expressed strong interest in a cloud-based music option, with many willing to pay a subscription fee to access their music libraries from multiple devices and platforms. So how big is this market in real world terms? By NPD's calculations, between seven million and eight million iTunes users in the U.S. would be strongly interested in paying a minimum $10 fee for a subscription service that would offer cloud-based access to their personal music libraries on multiple devices. If this same service were free, Apple could expect to attract a whopping 13 to 15 million subscribers.
Adding to the business appeal of a cloud-based music service is that such a service would likely draw an increasingly larger audience after launch, as more and more people upgrade to smart phones and other connected devices that can take advantage of cloud-based services.
NPD says the info comes an online survey fielded to members of its online panel in May 2010, based on 3862 completed surveys from qualified respondents age 13 and older. Each respondent reported using iTunes at least once in the past three months.