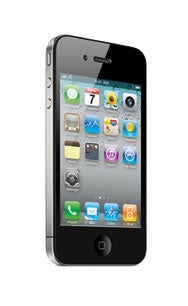 Seems you can't set foot on the Internet this week without hearing something about the infamous iPhone 4 reception problems. But why spread yourself thin by trying to keep up to date with all the he saids and she saids when you can grab a concentrated dose right here?
Consumer Reports finds itself in the crosshairs
By the end of this whole ordeal, there's going to be plenty of regret to go around, and Consumer Reports may very well be helping itself to a heaping slice. After the publication said it would not recommend the iPhone 4 because of the reception problem—despite giving the device its top rating—the company found itself under fire from critics of its testing process.
Bob Egan, Global Head of Research and Chief Analyst at The Tower Group, penned a piece on his personal blog describing what he sees as failings in the publication's testing process, saying "From what I can see in the reports, Consumer Reports replicated the same uncontrolled, unscientific experiments that many of the blogging sites have done."
TechCrunch's Michael Arrington followed up by criticizing Consumer Reports's waffling stance on whether or not the antenna problem was a real issue.
Of course, Consumer Reports could address much of this criticism simply by providing the detailed methodology for the tests it's performed. Thus far, however, the publication has remained mum, other than saying that Apple's bumper does apparently fix the issue, as many Internet users have reported.
Enter the U.S. government
On Wednesday, I half-jokingly predicted that a congressional investigation into the iPhone would be launched before the month is out. While Congress has not officially gotten involved, AppleInsider reports that Senator Charles Schumer (D-NY) has written an open letter to Apple CEO Steve Jobs, urging him to address the issue. The senator references both Consumer Reports's testing and Apple's statement that the problem was related to the display of cell phone signal strength.
Writes Schumer:
Given the discrepancy between Consumer Reports' explanation of the reception problem and the explanation provided by Apple in its July 2 letter to customers, I am concerned that the nearly two million purchasers of the iPhone 4 may not have complete information about the quality of the product they have purchased.
The senator goes on to ask Apple to commit an explanation to paper and promise to provide a free fix to affected consumers as well. Apple, for its part, has scheduled a press conference for this Friday that it says is about the iPhone 4, though the company gave no further details.
Depending on what Apple says on Friday, the potential for an investigation may still be on the table. Should Apple say that the phone's hardware is indeed flawed, there could potentially be a question of who knew what and when they knew it. Speaking of which…
Apple engineer knew of potential problems?
Though you probably haven't heard his name before, Ruben Caballero is a senior engineer and antenna expert at Apple. According to a report by Bloomberg that cites an unnamed source, Caballero told Apple executives last year that the iPhone 4's design could cause reception problems. The report also says that a carrier partner also voiced its worries on the matter. Somehow, though, none of that information made it to the public before now.
If true, Apple's management could find itself in a sticky position. While there may or may not have been legal wrongdoing, there's still a good chance that the company's reputation could take a blow from the revelation that it knowingly put the iPhone on sale despite its flaws.
Update: Thursday afternoon, Apple told the Wall Street Journal that it had no knowledge of any antenna problems with the iPhone 4 prior to the device's launch. "We challenge Bloomberg BusinessWeek to produce anything beyond rumors to back this up," the company told the Journal. "It's simply not true."
Apple's full court press
And so the ball is once again in Apple's court. There's been a variety of speculation as to what the company will say to the press on Friday, with theories ranging from a mea culpa and free bumpers for everyone, to a product recall, to nothing more than a reaffirmation of the company's current position that this is all simply a result of buggy software.
Of course, much will also depend on Apple's still forthcoming software update and whether or not it actually fixes the problem. Either way, one thing's for certain: for many of us, this whole ruckus can't be over soon enough.
Updated at 3:05 p.m. PT to note Apple's denial of the Bloomberg BusinessWeek report.
32GB iPhone 4 (GSM, AT&T)
Price When Reviewed:
$599
16GB iPhone 4 (GSM, AT&T)
Price When Reviewed:
$485