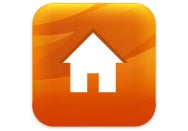 Apple on Friday finally approved Firefox Home, an app developed by the Mozilla Foundation that allows users to sync and view their bookmarks, open tabs, and history between their iOS devices and the desktop version of the non-profit's flagship browser.
Firefox Home uses Firefox Sync, a free service also provided by Mozilla, to manage the synchronization of data between the app and a user's account. On the desktop, the same functionality is provided by a free plug-in that can be installed in Firefox version 3.5 or higher.
Apple policies have prevented Mozilla from creating a mobile version of its rendering engine for iOS, meaning that Firefox Home still needs to rely on the WebKit engine that is built into iOS in order to display Web pages. Nonetheless, the rendering capabilities of the two engines are similar enough that, in most cases, users will not be able to tell the difference. The same cannot be said of plug-ins, which have long set Firefox apart in the world of Web browsers and will not be available at all in Home.
Firefox Home can be downloaded for free from the App Store and requires an iPhone or iPod touch running iOS 3.1 or later. It is compatible with iOS 4, but does not yet take advantage of any of the iPhone 4 features, like the Retina display. Likewise, it will only work on an iPad in iPhone compatibility mode.