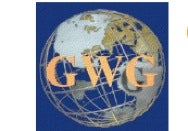 If you've ever found yourself fishing your iPhone out of a toilet, picking it up after dropping it for the umpteenth time, or simply wondering why you haven't seen it for a few days, it might be wise to invest in a protection plan. Apple's iPhone warranty won't cover you if you lose, drop, melt, or otherwise demolish your iPhone, but Global Warranty Group, a third-party provider of handset protection programs, now offers iPhone replacement coverage that will cover such disasters and more.
Global Warranty Group, which provides insurance-backed handset replacement programs to over 7000 independent wireless retail locations, is offering two levels of coverage for the iPhone under its Wireless Protection Program. iPhone Protect Gold offers accidental and liquid damage coverage, while the iPhone Protect Platinum offers lost, stolen, broken, accidental, and liquid damage coverage.
Both plans cover all models of iPhone, including the iPhone 4, and can be purchased through Global Warranty Group or at a participating third-party dealer. Since the plans are new, pricing information isn't yet available on Global Warranty Group's website, but according to the company's vice president of marketing, Paul Zucker, the Gold plan will cost $99 for two-year coverage, while the platinum will cost $120 for one year. Both plans are renewable and will carry over to your new iPhone should you upgrade.
While not for everyone, these plans could save you a lot of money if something disastrous were to happen to your precious iPhone. After all, while a new iPhone with a fresh AT&T contract is an affordable $200 to $300 depending on the model, replacing said iPhone before you're eligible for a new discount will cost you a whopping $600 to $700.