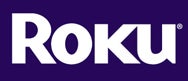 If you're a Netflix streamer, you may have heard of the Roku Netflix Player, a device that streams your Netflix videos to your TV.
Although the device received praise for its simplicity and solid performance as a video streamer, Roku noticed an increasing trend of consumers streaming not just their movies, but also their music to their TVs, allowing them to enjoy their tunes on their home stereo systems. In response to this trend, Roku has teamed up with MP3tunes to provide a way for Roku users to stream their iTunes music libraries to their TV without needing a home server.
We've previously discussed MP3tunes, which is a music service provider that lets you stream your music collection to iTunes and other software, or listen to it on the Internet. Users store their music in MP3tunes Lockers, which they can access from their computers or mobile devices.
Thanks to the partnership between MP3tunes and Roku, you can now connect to your locker through your Roku box, allowing you to stream your entire music library straight to your TV via Roku's Wi-Fi connection. Just add the free MP3tunes channel in the Roku channel store, and any music stored in your MP3tunes Locker will be accessible on your TV. The channel defaults to a one-click shuffle mode, which plays a random mix of your music while displaying its accompanying cover art, but you can also choose to browse your music by song, artist, album, or playlist.
Roku customers get a free 10GB of storage space for their music, while additional storage will require a paid upgrade to an MP3tunes premium locker account, which ups your storage to 200GB. The MP3tunes service is compatible with any of Roku's three player models.