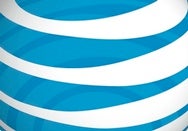 Users are piling on to AT&T's public Wi-Fi hotspots, racking up more than 68 million connections in the second quarter, AT&T says.
The tally of 68.1 million connections, through phones and other devices, was more than four times the number just a year earlier, when AT&T logged 15 million connections in the second quarter of 2009. So far in 2010, subscribers have used the networks 121.2 million times, up from just 85.5 million in all of 2009, AT&T reported. Just from the first to second quarter of this year, the number of connections rose 30 percent.
The disclosure came after a second-quarter financial report in which AT&T reported a net gain of 1.6 million wireless subscribers, including smartphone and e-reader users, reaching a total of 90.1 million. Its mobile data revenue grew sharply, by 27 percent to $4.4 billion.
The network of Wi-Fi hotspots offers a chance for a speed boost on the road to users of AT&T's 3G data network, but also offloads traffic from the sometimes strained cellular system. AT&T has said that traffic on the 3G network has grown by 5,000 percent over the past three years. The introduction this year of the iPhone 4, which can shoot and upload high-definition video, and Apple's iPad, a whole new class of device, is likely to push that growth even faster.
In one indication of that ongoing growth, AT&T said Thursday that between 400,000 and 500,000 iPad owners have signed up for 3G data plans since the 3G-capable version of the device went on sale April 30. Between 75 percent and 80 percent of those subscribers chose the biggest data plan available, said Rick Lindner, AT&T's senior executive vice president and chief financial officer, on a conference call following the earnings report. 3G iPad subscribers can use AT&T's hotspots where they are available.
AT&T said it plans to continue building out its Wi-Fi infrastructure, including more large "hotzones" like the one it set up in a pilot project in New York City's Times Square during the second quarter.