Few things tickle this generation's nostalgia nerves like vintage video games. While the older generation might play original Beatles vinyls to travel back to days of youthful glory, today's 20 and 30-somethings pop in their old NES or Sega game cartridges to zip back to times of Crystal Pepsi and Fresh Prince. Sega has been doing its part to cash in on nostalgic generation Y'ers by releasing a steady stream of old Sega ports for the iPhone, including Columns and the Sonic the Hedgehog series. Now the company's adding two more classics to its line up: Ecco the Dolphin and Space Harrier II.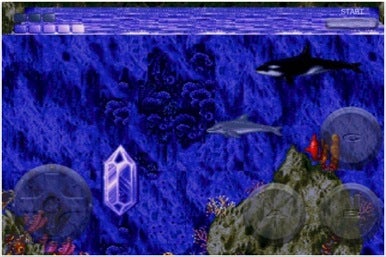 The games are part of a series of Sega Genesis apps the company plans on releasing throughout the summer. Earlier this year there was speculation of an official Sega emulator that would run Sega games that you'd download in-app. While the stand-alone emulator never materialized, Sega has been releasing individual classic games that run in their own emulators.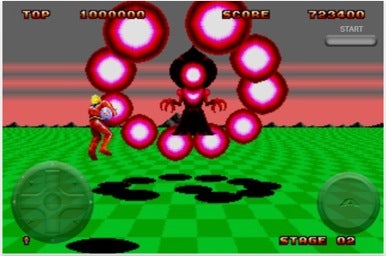 Ecco the Dolphin is an underwater side scroller in which you play as a dolphin in search of its missing family. Swim, flip, and communicate with other creatures via sonar as you explore the game's 25 levels.
Space Harrier II is a third person alien blasting, projectile dodging action game set in the year 6,236. It includes 13 levels, each with its own boss, plus 2 bonus stages.
The Space Harrier II and Ecco the Dolphin apps are available for $1 and $3 respectively, and both games require iOS 3 or later.