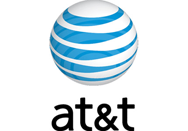 AT&T is patching software in its network to fix a bug that kept iPhone 4 users from getting the full upstream speed on their handsets.
A patch has been developed for the software glitch on the Alcatel-Lucent 3G (third-generation) mobile network equipment and will be fully rolled out in the next two to three weeks, said AT&T spokesman Mark Siegel.
The problem, which came to light earlier this month, only affects devices that use HSUPA (High-Speed Uplink Packet Access), the fastest mobile upstream protocol on AT&T's network. That means Laptop Connect cards for PCs and netbooks, but only one handset: the iPhone 4. It does not affect downstream performance.
The problem came to light because of the high upstream demand from the iPhone 4, which has features such as high-definition video sharing that can consume a lot of upstream capacity, according to Alcatel-Lucent.
To cope with the problem, AT&T has limited the available upstream speeds of HSUPA devices to regular 3G speeds, which can be significantly less. Commenters on some message boards have complained their speeds dropped below 100K bps from more than 1M bps. The change led some to charge AT&T with capping iPhone 4 performance.
The glitch affects less than 2 percent of AT&T's subscribers, because it only affects Alcatel-Lucent equipment, Siegel said. In addition, Alcatel said the problem has not affected other carriers using the company's equipment.
16GB iPhone 4 (GSM, AT&T)
Price When Reviewed:
$485
32GB iPhone 4 (GSM, AT&T)
Price When Reviewed:
$599