When Steve Jobs unveiled the iPad in January, he pitched it mostly as a consumer device—a relaxation tool people would use to read books, play games, watch video and peruse family photos. But Michael Kanzleiter and his colleagues at Mercedes-Benz Financial saw something else: A better way to sell cars.
Traditionally, car salesmen trying to close a deal have had to drag customers off the showroom floor and back to the office to fill out loan applications and other paperwork. This summer, though, iPads were distributed to forty Mercedes-Benz dealerships throughout the country, letting dealers complete forms right next to the new cars—and, perhaps, minimizing chances that customers would get cold feet during the final moments of the vehicle-buying process.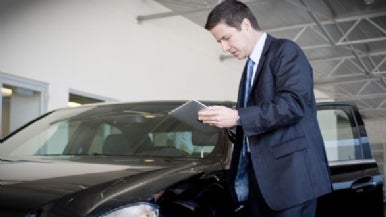 "The car is where the emotions come up, and the customer is excited about it," Kanzleiter, senior marketing manager for Mercedes-Benz Financial in Farmington Hills, Michigan said of the pilot program. "The more you can have the process close to the car, the better it is."
Mercedes-Benz isn't alone in bringing the iPad into its business processes: during Apple's third-quarter earnings report, COO Tim Cook said that 50 percent of Fortune 100 companies are now using the device. But it's also clear that small businesses and entrepreneurs are finding innovative ways of using the Apple tablet to make their businesses and professional lives run more smoothly and profitably.
Examples from the field
Paperless sales C. Lee Smith, president and CEO of Sales Development Services in Westerville, Ohio, sends his sales staff into the field with AdMall, a Web-based diagnostic tool that lets them survey clients about their local advertising needs and helps them create a business plan on the fly.
"The beauty of the iPad is that you skip a step in the process—you don't need paper, you don't need to go back and key it in," he said. "You can just tap and get the correct answers."
Furniture delivery Cleveland-based Arhaus Furniture will put iPads in the hands of its deliverymen in 14 states by November—and expects to save $100,000 a year in time and paper savings for its invoicing, signature-capture and credit-approval processes. Furniture deliverers will also be able to use the GoogleMaps app to ensure they're delivering furniture to the correct location.
"We looked at the traditional (electronic invoice) systems that were out there. For big burly guys who deliver furniture, they were kind of tiny. The iPad was just right," said John Roddy, Arhaus' Senior Vice President of Logistics. "They're excited about it, and a little hesitant. When they start looking at less paper carried around, the ability to help the customer in the home, it makes it exciting."
Real-time stats Charlie Wood, a founder of Spanning Sync in Austin, Texas, has his personal iPad propped up next to his office desktop computer. It's open all day to a password-protected Web page that updates constantly with real-time information about sales, server use, and other critical information for the company, which sells apps that sync Google calendars and address books with a user's hard drive information.
"We're sort of addicted to numbers. We're addicted to metrics," Wood said. "What we really wanted was something ambient—instead of looking it up, it would be a thing on the wall. You could glance over and know what the numbers are without looking them up."
All-purpose assistant In the UK, James Burland of Anglebury Press, a small print company on the south coast of England, uses the iPad to do everything from entering job details on GoogleDoc forms, to taking phone messages, to showing artwork to clients before jobs go to press.
"It's certainly true that we could do everything on a laptop or iPhone, but it wouldn't be quite as elegant," said Burland, who also writes the iPad Creative blog. "The iPad gets carried around quite a bit from office to office and even around the factory."
Technical manuals to go In Warsaw, Poland, broadcast engineer Wojtek Pietrusiewicz uses an iPad instead of carrying a library of technical manuals with him as he services equipment.
"Whenever I do maintenance, software/hardware upgrades or full installations, I require many manuals in PDF form. Since there is rarely space for a laptop in the central apparatus rooms, I decided to use my private iPad instead," he said.
PDF review tool Back in the United States, Wharton School Publishing editor Stephen J. Kobrin says the iPad has proven more useful than the Amazon Kindle DX at displaying PDFs—allowing him to reduce paper clutter—and more versatile than Microsoft's line of tablets.
"It's primarily useful for reading documents and keeping everything in one place," Kobrin said. "It's also very good for keeping to-do lists."
Size matters
One common thread becomes clear when talking to people who use the iPad at work. Laptop computers are often too bulky to do the jobs described, while iPhones and other mobile devices are too small.
"The display on the iPhone is too small for media salespeople to share information with their advertiser," Sales Development Services' Smith said. "A laptop is too cumbersome, too heavy, and takes too long to boot up."
Back at Mercedes-Benz Financial, the pilot program in dealerships will be reviewed at the end of the summer. If deemed a success, the company could distribute iPads to the remainder of Mercedes-Benz USA's 350 dealerships.
At this point, that seems a likely outcome.
"We've received really good dealer feedback on the program. They're very excited about it, they use it a lot," Mercedes-Benz Financial's Kanzleiter said. "I think it really offers a whole new range of opportunities."
iPad with Wi-Fi 16GB
Price When Reviewed:
$568
Apple iPad Tablet Computer
Apple iPad Tablet Computer
iPad (2010)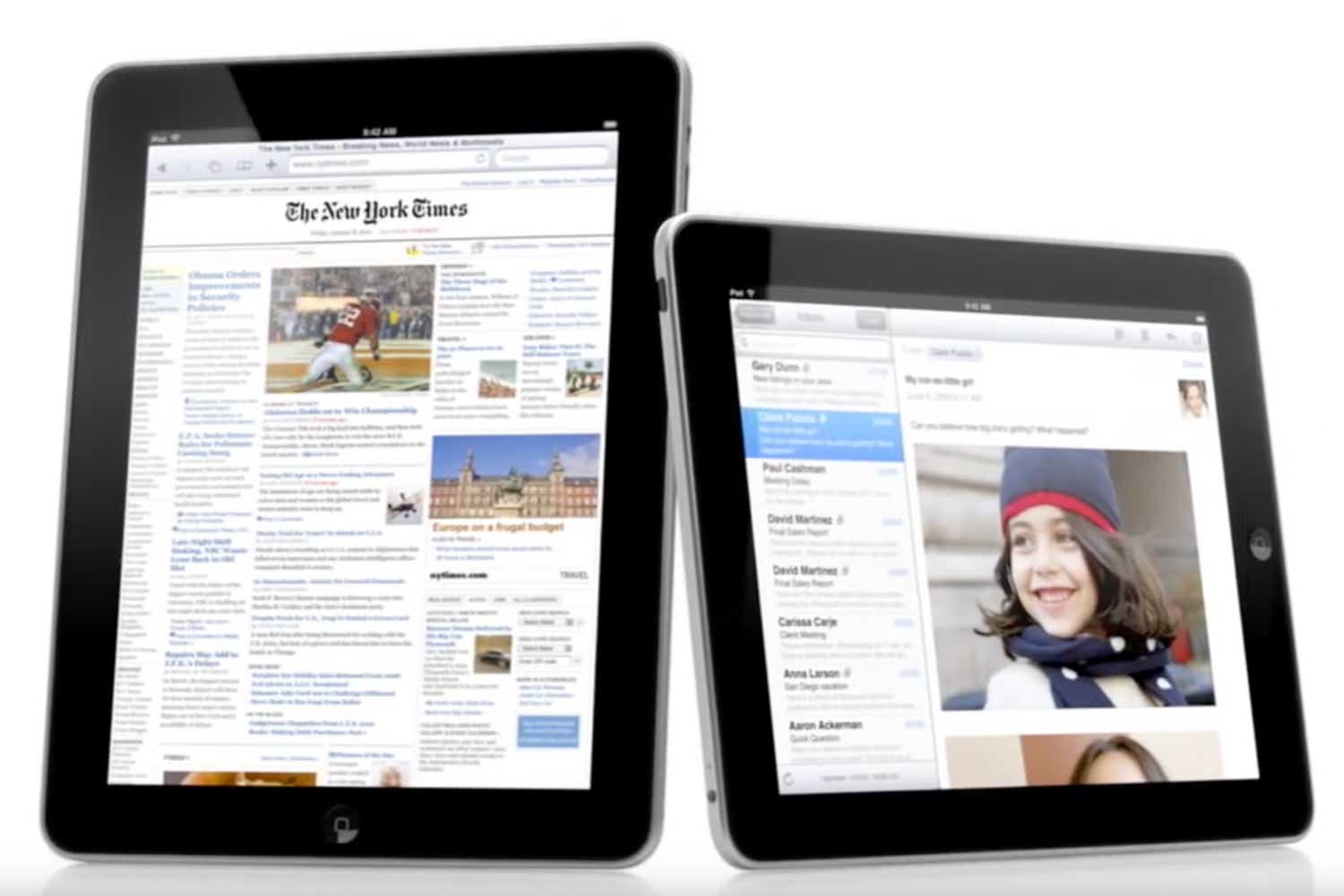 Read our full
iPad (2010) review