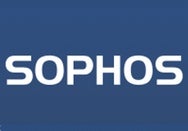 On Monday, security firm Sophos unveiled a new version of its enterprise-class SafeGuard disk encryption app for the Mac.
Simply called SafeGuard Disk Encryption for Mac, Sophos's new app is targeted at enterprise employees and IT departments that are increasingly adopting Apple's computers. SafeGuard uses AES 256-bit encryption to encrypt Mac volumes, including the boot drive and any separate data drives. The encryption and decryption processes are transparent to the user, and SafeGuard allows for secure multi-user power-on authentication (POA), which requires a valid login in order to boot the system.
Administrators can remotely manage their encrypted Macs, and view detailed logs that record user interaction and failed login attempts. They can also create recovery tools on a USB flash drive or CD, and can renew forgotten passwords for users.
For pricing on Sophos's products, including SafeGuard Disk Encryption for Mac, Sophos asks that interested businesses contact one of its worldwide offices. Customers of Sophos's Endpoint Security and Data Protection, the company's all-in-one malware and data protection service, can add SafeGuard Disk Encryption for Mac at no additional licensing cost.