Augmented reality—the ability to superimpose contextual digital information on top of the real environment—has become an increasingly common feature of navigational iPhone apps. Enhancing your normal view of the world with information drawn from the Web is a captivating notion, and one that Vito Technology has taken to the stars with its Star Walk app.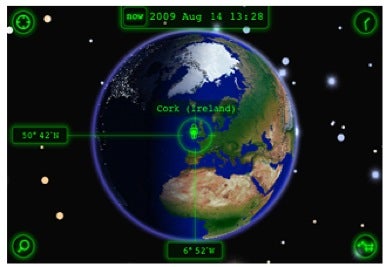 An update released on Tuesday improves on the app's existing augmented reality feature; not only does it identify stars and constellations, but the app can now guide you to them as well.
The stargazing guide is Star Walk's augmented reality feature; it uses the compass in the iPhone 3GS and iPhone 4 to determine what stars can be viewed from your location and viewing angle. Just point your iPhone's camera to the sky, and the stargazing guide will display the names of stars and constellations over the real time images from your camera.
With the 4.4 update, the stargazing guide can now guide you to a star or constellation you want to see by displaying green arrows that show you where to aim your iPhone. As well as helping stargazers and students search the night sky, this feature highlights augmented reality's potential as a learning tool as well as a navigational aid.
Star Walk 4.4 runs on iOS 3.0 and costs $3 for the iPhone version and $5 for the iPad version.