There's a new music subscription service on the block, and its name is Rdio. Previously in private beta, Rdio has flung open its doors and is now open to anyone in the U.S. and Canada. The Web-based service is accessible via your Mac or Windows PC thanks to a cross-platform Adobe AIR application, and there are also apps for iPhone, Android, and BlackBerry—all of which allow you to stream music from a library of seven million tracks.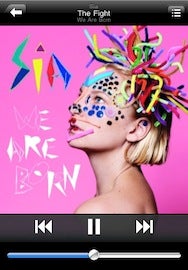 Rdio (pronounced "ar-dee-o") comes with a worthy pedigree, having been developed by Janus Friis with Niklas Zennström, the co-founders of Skype and Kaazaa. The service can scan your iTunes library and give you access to those tracks you and it share, and suggest music you'd like, relying on social media functionality and picking up recommendations from your friends. The company also says it has just inked deals with major independent aggregators, giving you access to music that you've never heard of.
The iPhone app supports iOS 4 and multitasking. You can easily search Rdio's library, and build playlists. You can also sync music to your phone and listen offline.
Rdio enters a crowded field, competing with the likes of Rapsody, Napster, and Spotify (which isn't yet available in the U.S.), and most streaming services remain relatively small compared to the overall market for digital downloads. Since the acquisition of Lala late in 2009, there has been speculation that Apple itself would get into the subscription game.
The Rdio Web service costs $5 a month for desktop enjoyment. The $10-a-month Radio Unlimited subscription adds smartphone streaming as well the ability to transfer songs for listening on the go.
The iPhone app requires an iPod touch, iPhone, or iPad running iOS 3.1.3 or later.