Avici Software on Wednesday unveiled Whiteboard HD, which the company bills as a "visualization, collaboration, and learning tool for the iPad." The app unsurprisingly provides a virtual whiteboard, upon which you can add shapes, text, or freeform drawings.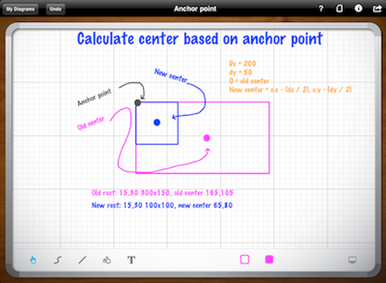 In some ways, Whiteboard HD behaves like a typical drawing app. But some of the app's features—the lined or grid background options, the easy manipulation of text boxes and labels—are geared towards live, structured document creation and sharing.
When the brainstorming session is over, you can e-mail the finished Whiteboard documents as attached images.
The app is compatible with the iPad VGA adapter, which lets you share your whiteboard on a connected external monitor or projector.
Whiteboard HD costs $6 and requires an iPad running iOS 3.2 or later.