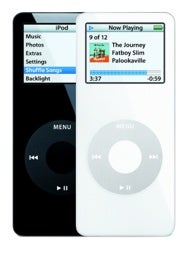 It was more than two years ago that the Japanese government began to look into cases of first-generation iPod nanos overheating and, in some cases, catching on fire. But on Friday, the Japanese ministry of trade ordered Apple to inform consumers on how to get affected devices fixed.
According to Reuters, the trade ministry has told Apple that the company must publish on its Website instructions for how owners of the device can get the batteries—which had been identified by Apple as the source of the problem—replaced. Apple, for its part, has said that the faulty batteries all issued from a single particular supplier.
The company previously published a support document about "Rare cases of battery overheating" in the first-generation iPod nanos, which recommends that concerned users contact AppleCare for a battery replacement (the document is also apparently available in Japanese). Apple has also said it will replace faulty batteries for free.
Of course, since the first-generation iPod nano was originally released in 2005, and replaced by a second-generation model in 2006, it wouldn't be a huge surprise to see those folks end up getting a newer model as a replacement.