Apple Developer Connection members have long had access to the company's compatibility labs, which allow them to test their software on a variety of Apple hardware configurations. But on Monday, Apple added a new option: a $99 Single Lab Day Pass for members of its Mac Developer Program.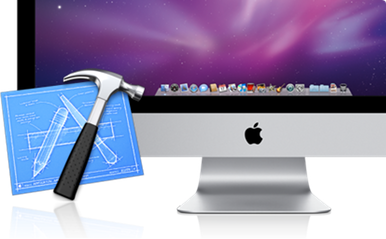 The Single Lab Day Pass, as its name suggests, offers developers access to one of the labs—located in Cupertino and Tokyo—for one day, between 9:00 a.m. and 5:00 p.m. There are three separate labs at Apple headquarters in Cupertino, containing a truly enormous amount of Mac hardware, from recent versions of many models to older Power Macs, PowerBooks, and iBooks—they even have G4 cubes. Apple says it has more than 500 configurations on hand for compatibility testing, along with plenty of accessories and networking hardware.
Day Passes are valid for up to ten developers, each of whom must be registered as an Apple Developer. By purchasing a pass, you receive an activation code; after submitting that, you'll be able to make an appointment for a specific day. Apple Lab Engineers will be on hand to assist developers with configuration, but the labs don't provide certification, testing services, engineering support, or debugging support.
The company says that requests should be submitted at least three business days prior to the day you'd like to request; if you need to cancel, you can do so until two business days before your appointment, which gets you a credit for another Single Lab Day Pass. Passes are valid for one year after purchase.
Previously, compatibility lab access was available only with the now defunct ADC Select and Premier memberships, which carried heftier price tags than the $99 Mac Developer Program. The Day Pass puts this valuable resource within reach for many developers, though it's not necessarily cheap: for one thing, it still potentially requires travel and lodging costs. Those developers who are still currently ADC Select and Premier members can continue to take advantage of their respective two and three monthly visits to the labs for the duration of their memberships.
One last thing to keep in mind, should you be scheduling a trip: plan to pack a lunch—there are no vending machines in the labs area, though Apple says you can be escorted to one.