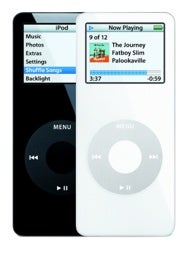 iPod nano owners in Japan may soon be rocking out with a brand new music player. According to Reuters, Apple has said it will entirely replace iPod nanos containing faulty batteries, and not just the batteries themselves.
The replacement program is the culmination of a long-running issue that saw the Japanese government investigating claims of overheating batteries in the first-generation of Apple's diminutive MP3 player. Last week, the country's ministry of trade ordered Apple to provide clear information on its Website about replacing the batteries.
Apple said it had traced the faulty batteries, which were responsible for a number of incidents of sparking iPod nanos in Japan, to a single supplier.
Of course, given that the model in question is itself almost five years old, it remains to be seen whether Apple will replace faulty units with original first-generation nanos or a newer model.