The iPhone is beautiful and almost entirely free from buttons. The few hardware buttons present—the power/sleep button on top, the Home button on the bottom, and the volume buttons on the side—are reserved for Apple's use only. I understand Apple's perspective on that, particularly when it comes to the power and Home buttons, which each provide a means of shutting an app down. The volume buttons, however, aren't used to exit an app or lock your phone. And that's why I think Apple should, in limited circumstances, allow developers access to the volume buttons—specifically, in those situations when use of a hardware button could make app interaction better.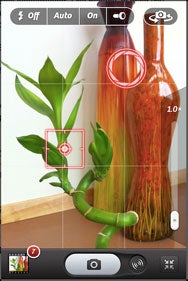 It's the Camera+ debacle, of course, that has this issue on my mind. In brief: The developers of the photography app added a secret feature, enabled by visiting a secret URL on your iPhone, that lets you take pictures by using the volume controls (instead of the phone's touchscreen) as a shutter button. The theory is that tapping those hardware buttons is less likely to jostle the iPhone at the moment you snap the picture.
I'll concede the point argued elsewhere by Macworld contributor Marco Tabini that developers shouldn't try to sneak a feature in against Apple's policies. At the same time, though, I think Apple's policy on third-party access to the volume buttons needs to change, even if for a very narrow use case (e.g., when taking pictures in apps without sound).
Tap Tap Tap, which develops Camera+, only created the hack to repurpose the volume buttons because its customers were asking for just that feature. That's what makes Apple's stance so head-scratching. If folks want a feature and are willing to go out of their way to get it, shouldn't Apple consider it? Allowing developers access to volume controls doesn't cost Apple or AT&T extra money, the way hacked-in tethering could. Instead, the biggest reason not to allow such a feature—indeed, the reason Apple cited when it rejected an earlier version of the Camera+ app—is "user confusion."
In general, if users press the volume button, they should know just what's going to happen. So I don't think Apple should simply allow developers to repurpose the button at whim. Rather, I think that the rule should be this: To repurpose the volume button, an app must get opt-in permission from the user. In Camera+, that might come in the form of a setting phrased thusly: "Use the volume buttons to snap photos."
Again, I think this option works to resolve Apple's stated concern about "user confusion." The volume buttons retain their standard functionality outside of the app. There's always a mute switch if you need instant volume control. And they only behave differently if the user explicitly asks them to do so in a given app.
Such a change in Apple's policy wouldn't be without issue, of course. If you have the iPod app playing music in the background when you launch Camera+, and you've enabled the "volume as shutter" option, you have no easy way to adjust the sound level without exiting the app. I think edge cases like these are solvable though: There's also the mute switch. You can double-tap the Home button to bring up the pause button. And there's enough extra room on the "multitasking bar" screen that appears when you double tap to add a software volume control (like the one that exists already on the lock screen when you double tap the Home button).
It seems to me that Apple is less concerned with "user confusion," and more focused on maintaining the "purity" of the volume buttons—which strikes me as simultaneously goofy and very Apple-like. It's not confusion; it's a desire to maintain the consistent through-line that is often so important to Apple products. But this is one case where I think Apple's quest for pureness overlooks the even more important need to please customers.
[Lex Friedman is a frequent contributor to Macworld. He owns a small number of shares in Apple.]
Note: When you purchase something after clicking links in our articles, we may earn a small commission. Read our affiliate link policy for more details.