The end of summer is fast approaching, and students are once again scrambling for good deals as they make their final back to school purchases. Fortunately, there are many good deals to be had—if you look in the right places.
iAppsforStudents is offering an expansive back to school sale that runs from August 15th to September 1st. It includes more than 100 discounted Mac, iPhone, and iPad apps from over 50 shops, and is organized by independent developers Blue Lightning Labs and Random Accident.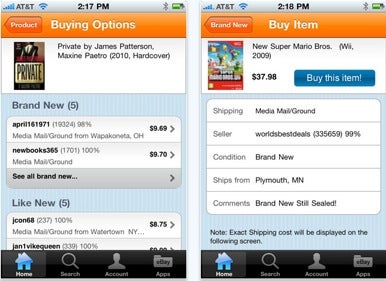 Any independent developer can contribute its software to the sale, and so far, more than 50 developers have added over 100 discounted apps, with discounts totaling more than $1300. The discounted apps are generally aimed for students and teachers, but anyone can take advantage of the sale.
For students still looking for affordable textbooks, Half.com has launched a comparison shopping iPhone app that integrates barcode scanning technology to help students find the best deals on textbooks, DVDs, video games, and other supplies. Considering the high price of textbooks these days, this can be quite the valuable app. Once you've found a deal you like, you can check out and pay right from your device.
The Half.com app is available now in the App Store for free, and it requires iOS 3.1 or later.