Transgraming announced Tuesday that Dragon Age: Origins—Awakening, the expansion pack to the epic role-playing game Dragon Age: Origins, is now available for the Mac for $30.
In the award-winning Dragon Age: Origins, you take control of either an elf, human, or dwarf involved in an ancient society called Grey Wardens. The Wardens' purpose is to rid the massive world of Ferelden of the blight known as the Darkspawn. You travel through expansive Middle Earth-like lands fighting Darkspawn before eventually getting to face off against an archdemon.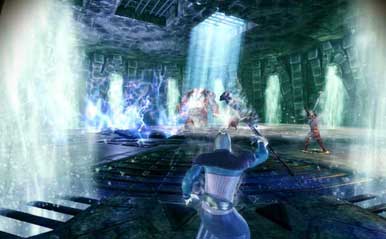 Awakening takes place shortly after the events of Origins. In the follow-up, you travel to the new world of Amaranthine. In a small section of the new land known as Vigil's Keep, you take control of the local Grey Warden population. As apart of the responsibilities as leaders, you have to travel the new land recruiting new members to the ancient society. At the same time, you will be immersed in a great political struggle going on in Amaranthine.
According the Awakening Website, the expansion offers players more lands to explore, more difficult moral choices to make, more downloadable content, and "more bone-crushing, visceral combat" than the original. You can also import your characters from the original game and use Awakening's new character customization tools to enhance them. Or, you can just start over as a new character.
In the announcement press release, Vikas Gupta, President and CEO of TransGaming, said, "The Dragon Age franchise has been exceptionally well received by Mac gamers and we're excited about continuing the saga through the release of this expansion pack and all DLC add-on game content for the Mac community."
Awakening is the first Dragon Age expansion pack and it requires either the Dragon Age: Origins Standard Edition ($30) or the Deluxe Edition ($40) to operate. A full sequel to Origins called Dragon Age 2 is due out in March 2011.
Dragon Age: Origins–Awakening