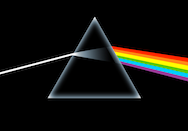 Pink Floyd albums are vanishing from iTunes, now that the band's contracted with record label EMI expired. As reported by Apple Insider, popular Floyd albums like Wish You Were Here, The Wall, and Animals are now unavailable from online retailers like Apple and Amazon.
Floyd's relationship with iTunes has been rocky for some time. As Macworld reported back in March, the band won a lawsuit against EMI on the grounds that allowing the sale of individual Pink Floyd tracks violated the record label's contractual obligation to "preserve the artistic integrity of the albums."
Some Pink Floyd albums—notably, "Dark Side of the Moon"—are still covered by the band's contract with EMI, and thus remain available for purchase in iTunes… at least for now. We'll have to hope the band doesn't go all Yoko on us.