Those of you who rely on Google Calendar and Gmail to keep your life organized are in for a treat with Google Mobile App's latest update. Google's flagship iPhone app can now receive push notifications from your Google account, allowing you to receive alerts and notifications on your iPhone.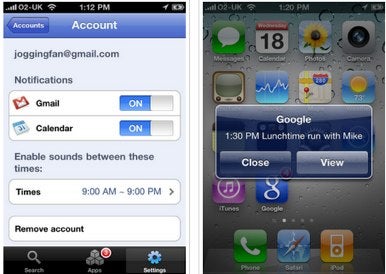 With the new update, an icon badge shows you've got new mail in Gmail, and Google Calendar event reminders will pop up right on your home screen.
The bright minds at Google have also added a new search feature to the app: now, when looking for flight info, weather, stock quotes, or currency conversion, likely answers will be displayed before you even hit 'Search'.
Google Mobile App is free and runs on iOS 3.0 or later.