NTI rolled out a major upgrade to NTI Shadow, the company's "Continuous Data Protection" backup utility for the Mac.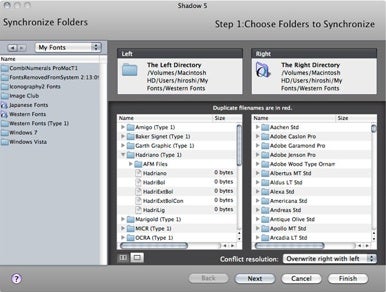 Instead of backing up at a set interval like every day or every hour like OS X's Time Machine backup feature, NTI Shadow can back up files continuously as you make changes to them (hence the fancy name). It also lets you back up your entire drive, specific folders, or even just certain file types that you specify, and it supports file versioning, so you've got plenty of backup safety net options for your Mac.
The new NTI Shadow 5 introduces Volume Cloning, encroaching on turf occupied by competitors like ChronoSync and Carbon Copy Cloner. You can now schedule periodic backups of your entire system drive and all personal data, creating a bootable backup that's ready to go in case your Mac's internal hard drive ever gets a case of the Mondays.
Also new is a Folder Merging feature, allowing NTI Shadow 5 to synchronize the contents of two different folders. This should make it easier to keep files synchronized between your work and home computers or an external hard drive that you bring to campus.
NTI Shadow 5 also gained a "Mini Status" window for peeking in on backup progress, as well as a redesigned interface "inspired by other 'Pro' applications."
A 30-day demo of NTI Shadow 5 is available now, and it's a Universal Binary that runs on Snow Leopard, Leopard, and even Tiger. New licenses cost $50, and upgrades for owners of previous version are $30.