Apple's Magic Mouse, for all its gesture-controlled awesomeness, is not the most ergonomically-friendly device. It might suit the average Mac user's needs, but if you spend a significant amount of time in front of your computer, the repetitive, unnatural movements from using a standard mouse can lead to a nasty case of Repetitive Stress Injury (RSI).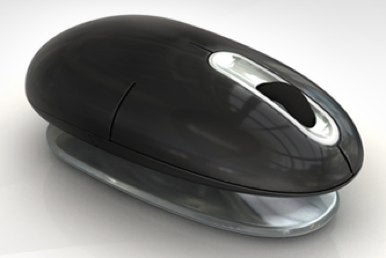 Smartfish's new ErgoMotion Laser Mouse features a unique, pivoting-base design meant to adapt to your natural hand and wrist positions while you work. While a standard mouse confines your hand, wrist, and arm to one position, the ErgoMotion Mouse's swivel mechanism accommodates your wrist's natural movements, which should help relieve discomfort and reduce risk of RSI.
The $50 mouse features two buttons, a four-way scroll wheel, and a discreet wireless USB plug-in. It works with both Macs and PCs and features an ambidextrous design for both right and left-handed users.
Check out a video of the ErgoMotion Mouse in action below.
Read more…