Boxee, the much loved media center software, is out with a new beta version. Boxee Beta 0.9.22 now includes an expanded movie library with loads of indie flicks, an indicator that alerts you when you're offline, support for Google Buzz, and hardware accelerated video-decoding for Snow Leopard.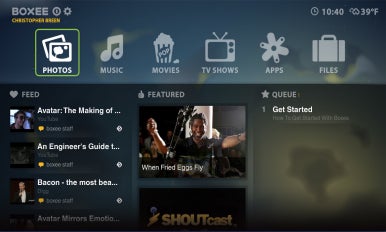 The Boxee media center application offers access to TV shows, music, and other multimedia on your computer and on the Web. Boxee now has partnerships with providers like Mubi, EZTakes, Indie Movies Online Openfilm, YouTube, and Hulu. Much of the new fare consists of little-known films, but there's plenty of room for exploration. Boxee's VP of marketing Andrew Kippen told GigaOm that the company hopes to add more premium movie content later in 2010.
In other minor improvements, Boxee has reorganized the settings screen; and its Queue and Feed on the home screen now refresh every 30 seconds instead of every 10 minutes.
The newest Boxee beta is free and available now. You'll need an Intel Mac running OS X 10.4 or later. Unfortunately, there's no update mechanism in the software, so if you have a previous version you'll need to download and install it from Boxee's Website.