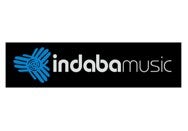 Indaba Music, a Website that lets musicians collaborate and make music online, has revamped its site to include a number of new services and features, including the ability for artists to sell their music on iTunes.
Other distributors, like CD Baby and Tunecore, will get your music onto iTunes for a small fee, but Indaba is unique in that it offers a complete social-networking and collaboration system along with iTunes distribution. Using only Indaba and its online collaboration tools, musicians can network, collaborate on an album together, and distribute it on iTunes as soon as it's ready.
When you open an Indaba account, you first create a musician profile in which you detail your skills, experience, musical ambitions, influences, and so on. You can also upload your own music and listen to what other members have uploaded. Once you've set up your profile, you can take part in Indaba's music forums, participate in various remix projects, or search for like-minded musicians and collaborate with them on songs using Indaba's online recording, editing, and mixing application,
Indaba offers three types of accounts: a Basic, free account provides 200MB of storage and lets you set up a musician's profile and collaborate with other artists on the site, a $50 per year Pro account extends your storage to 5GB and provides iTunes distribution for 15 songs, and a $250 Platinum account offers 50GB of storage and iTunes distribution for 50 songs.
With a Pro account, getting additional songs on iTunes after the first 15 will cost $3 per song, and with a Platinum account, additional songs after the first 50 will cost $2 a piece. Indaba doesn't take any money out of the sales, either: you keep the full amount, minus Apple's cut, of course.