Subscribers to The New Yorker have been able to read their issues—as well as archived magazines going back to 1925—online in a Web browser for a while thanks to The New Yorker Digital Edition. Unfortunately, the site was incompatible with Safari running on the iPad, making the feature a lot less useful for people on the go.
But now the magazine has quietly updated its site to give iPad users full access to 85 years of wit and wisdom from the pages of The New Yorker. The Digital Edition automatically recognizes you're visiting from an iPad, and serves an optimized version of the site. You can view single pages in portrait orientation or spreads in landscape orientation, and you can double-tap to zoom in on a section and then scroll around the page. A single tap on the screen brings up controls for viewing thumbnails of pages, accessing archives by year, setting preferences, and more.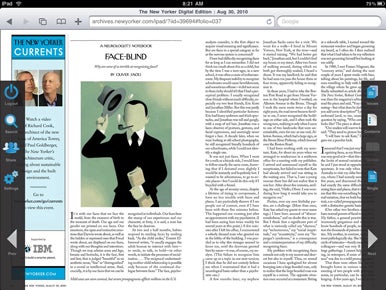 Playing with the iPad version in Safari, I found it to be pleasurable and easy to use, although not as slick and smooth as the magazines I read using Zinio. Publisher Conde Nast has announced it plans a native New Yorker app for the iPad sometime this year, but there's been no indication whether it will offer free access to subsrcibers as the new People Magazine app does.
Interestingly, the FAQ on the magazine's site about the best way to read The New Yorker on an iPad still says, "We'll have our digital edition optimized for iPad in a matter of weeks. When those changes are in place, registered users will automatically get the iPad-optimized version when they visit archives.newyorker.com on an iPad's browser."
The FAQ notes that you need to register for digital access on a desktop browser, but you'll soon able to activate your digital subscription through Safari on an iPad.
Apple iPad Tablet Computer
iPad (2010)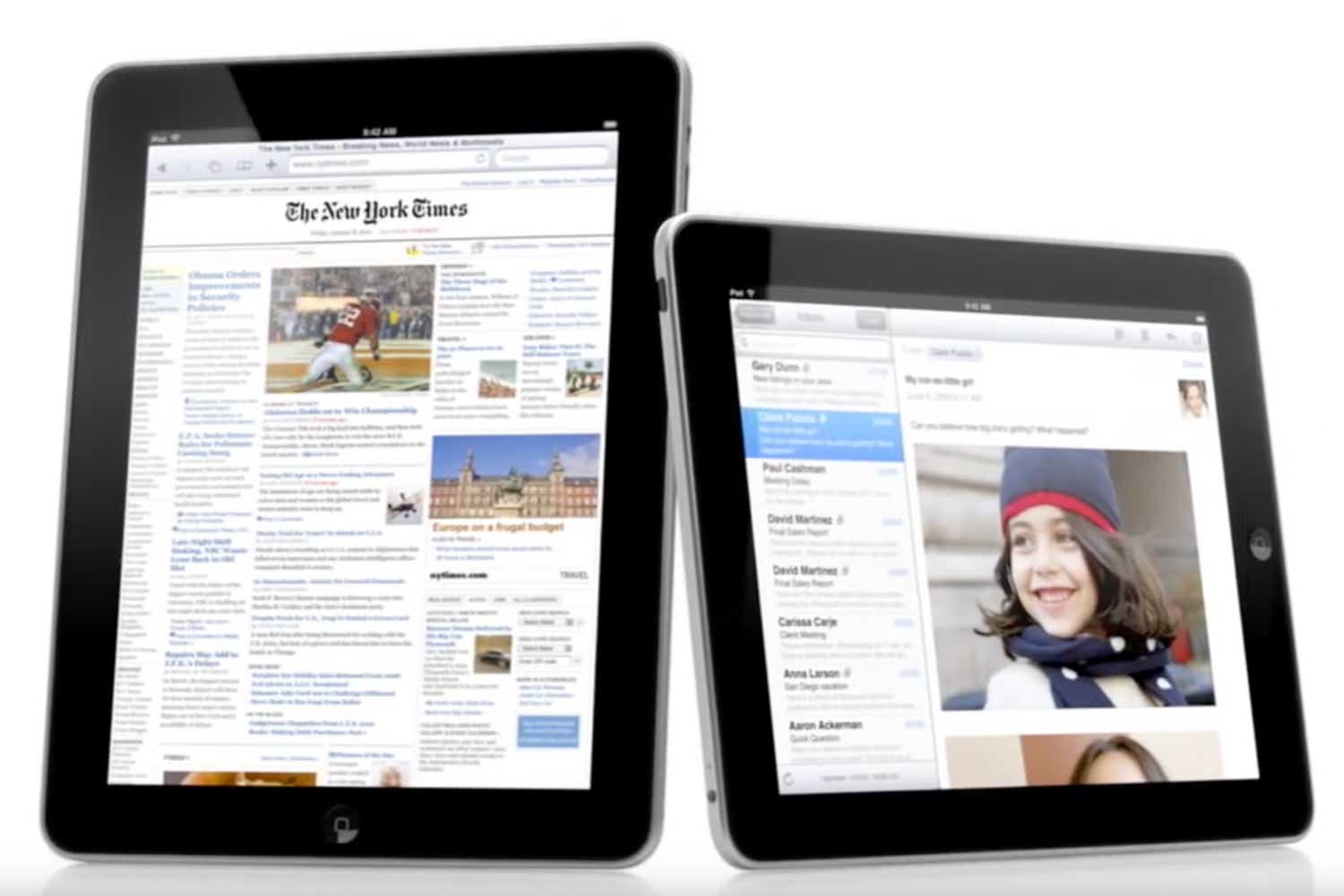 Read our full
iPad (2010) review
iPad with Wi-Fi 16GB
Price When Reviewed:
$568
Apple iPad Tablet Computer