Last week, when pondering today's Apple music event, I gazed into my hazy crystal ball and suggested a few avenues Apple might take. I ended the piece with "We'll see how coherent these thoughts are next week." So, now that the event is over, let's perform exactly that reckoning.
New Apple TV. Score: Win(ish)
I score a solid win for suggesting that Apple would announce a new Apple TV. The original Apple TV was very long in the tooth and getting no love from Apple. It was time.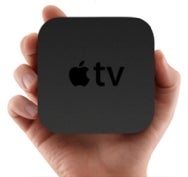 The question was, what would Apple do to make it a more compelling (and better selling) device? I discounted both a Blu-ray player and DVR and, as I expected, they made no appearance. Rather, I put my money on streaming—specifically streaming content not so much from your computer but rather from your content stored on the cloud. And, in this regard, I was woefully mistaken. Whatever Apple's doing with its rumored massive North Carolina server facility, it's not ready to announce its intention much less unveil that facility as a storehouse for the world's media.
What we got instead is an Apple TV whose purpose is not terribly different from the Apple TV we have today. Unlike the original Apple TV, this is a streaming device only—no storage. And the new Apple TV streams Netflix content in addition to the YouTube and Flickr access it already had. But the interface is little different from the current model and streaming the contents of your iTunes library and purchasing/renting media from the iTunes Store remains a key component of its being.
This Apple TV has two unexpected things going for it—the $99 price tag and its AirPlay feature, which allows you to stream content from an iOS device to the Apple TV (and thus, your connected TV). Considering that Apple charges $49 for composite and component cables that let you play video from an iPod, iPhone, or iPad on your TV, this is quite a bargain.
What didn't pan out is the Apple TV as an iOS device. And with that evaporated dream went the ability to stream a wider variety of content (Hulu and Rhapsody, for example) and the notion of the Apple TV as a gaming machine.
iPod touch. Score: Win
I said we'd see an iPod touch with front- and rear-facing cameras that supported FaceTime and that's exactly what we got. Bonus is the retina display.
iPod nano. Score: Loss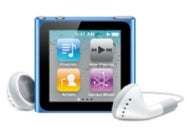 I had high hopes for the nano—it might shoot stills as well as video and include Wi-Fi for streaming music. What I got was not only a nano that doesn't do Wi-Fi, but one that has also lost its camera and ability to play video. While Apple brought a touch interface to the nano, it more clearly drew a line between the traditional iPods and iOS devices. If you want to play video, Apple will point you to the iPhone, iPod touch, and iPad. If you want to shoot movies or stills, it's the iPod touch and iPhone (and maybe, someday, the iPad). The traditional iPods are now for consuming audio exclusively.
iPod classic. Score: Win
You couldn't be much more accurate than "…I have to think that the iPod classic has reached the end of the road." (If you ignore the "If Apple allows streaming" that precedes that statement.) Apple continues to sell the iPod classic for $249, but it hasn't been updated and merited not a single mention from Steve Jobs. The writing is on the wall. It's going the way of the dodo.
iPod shuffle. Score: Win
I hoped that Apple would relent and put some buttons back on the iPod shuffle. And, sure enough, it did. It also kept the ability to navigate the device with your headset. So, everyone's happy—and happier still that the new shuffle is available for just $49 (though with half the capacity at 2GB than the 3G iPod shuffle).
No, no, and no. Score: Win
I declared no smaller iPad announcement. And it was so (the non-announcement, not the smaller iPad). Likewise, no iLife or iWork announcement or new computers.
16GB iPod nano (sixth generation, late 2010)
32GB iPod touch (fourth generation, late 2010)
64GB iPod Touch (fourth generation, late 2010)
Note: When you purchase something after clicking links in our articles, we may earn a small commission. Read our affiliate link policy for more details.