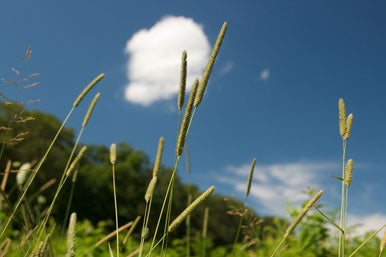 For all the convenience that digital cameras provide, there's still a certain charm to old Kodachrome photos, toy cameras, and film in general. There are a number of easy ways to imitate this film look with your digital photos on your Mac.
High-end photo editing applications like Aperture and Lightroom often use with plug-ins like Alien Skin's Exposure ($250) to replicate a film look. This is a serious solution that comes with a serious price. Casual photographers looking for a fun and inexpensive way to give photos a retro film look can try these three simple applications instead.
CameraBag
Never Center, nervecenter.com; $19, free 15 day trial with no saving and watermarked images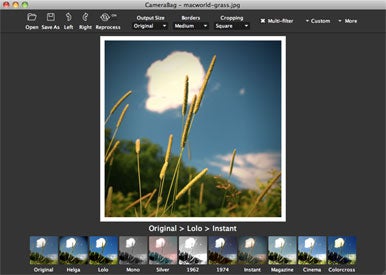 CameraBag started out as a popular iPhone app. In response to its positive reception, CameraBag maker NerveCenter brought the app's simple ease-of-use and filters to a desktop application. The move to the Mac allowed Never Center to maintain the appeal of the iPhone app, while adding plenty of new features.
To use Camerabag, simply drag an image to the window that opens when the app is launched. Your photo appears in the center of the window with a row of thumbnails below. Each thumbnail shows a preview of the filter that can be applied to the image. The ten filters include imitations of toy cameras, black & white, and cross-processed film. Each filter also has a border and cropping style connected to it. There is a drop-down menu that allows you to keep these on (the default), turn them off, or mix and match borders, crops, and filters.
Where CameraBag differs from its iOS counterparts is its ability to reprocess each filter, and the way it allows you to layer multiple filters on top of each other. When the Reprocess button is selected, clicking on each filter multiple times will reprocess the applied filter, adding subtle changes each time. By selecting Multi-filter, you can layer filters on top of each other to find new, and exciting combinations. Any of these combinations can be saved for later use, and additional filter combinations can be downloaded from Never Center's website. With reprocessing, and multi-filter layering, using CameraBag makes it exciting turn your modern photos into retro images.
Toycamera AnalogColor
Pentacom, pentacom.jp; $10 for license, unlimited unlicensed use with watermark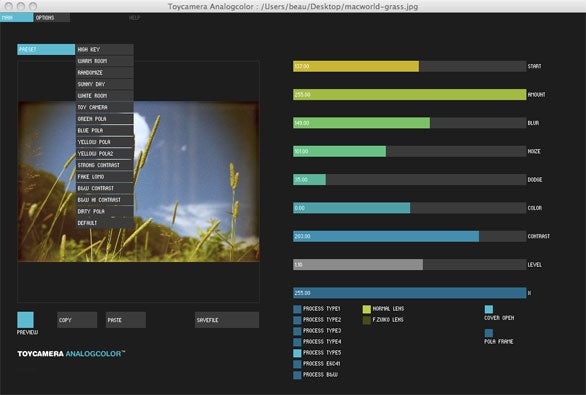 Pentacom's Toycamera AnalogColor focuses on toy camera photography's unique characteristics—light leaks, vignetting, and 120mm medium format and instant film—and allows you to manipulate your digital photos to imitate these looks. To use Toycamera AnalogColor, simply drag a photo to the preview pane on the left side of the app's window, and start adjusting. Just above your image preview is a drop-down list of presets that can be clicked through to see the results on your image below. If you're pleased with the look achieved from the presets, you can stop right there. If not, you can use each preset as a starting point and continue to fine-tune the image with the adjustment sliders on the right side of the window. In addition to multiple Polaroid presets, there's also an option to add a white Polaroid frame to your image. Toycamera AnalogColor can produce dramatic results that make it hard to believe your photo was shot with a digital camera, and not a taped up, light-leaking Holga.
Poladroid
Paul Ladroid, poladroid.net; free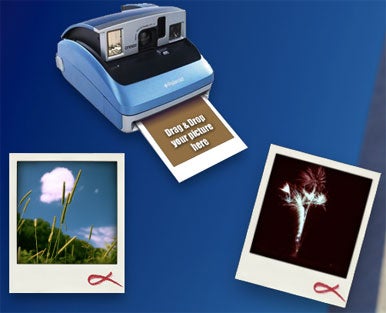 If you love the look of old Polaroid instant photos, and want a simple way to apply that signature look and feel to your work without dropping a dime, Paul Ladroid's Poladroid is just what you need. While technically still in beta, Poladroid performs well with no apparent problems.
Drag your image to the Polaroid camera that appears on the screen when the app is launched, and wait for your photo to slowly develop in front of your eyes. Its just like the real thing, but with less shaking. When the image starts to process, Poladroid even makes the familiar sound of a Polaroid being ejected from the cartridge.
Like a real instant photo, you never know quite what you're going to get. There are a few options in the Preferences menu to make the vignetting light or strong, to apply a blur, or to add a few simulated fingerprint smudges. Being a beta project, a few of the menu items are still in French, but don't worry. Poladroid is still easy to use because its interface is so straightforward: Drag your images to the camera, sit back, and wait for them to be transformed into something fun and new.
Shooting on film has many visual advantages, but unfortunately it's not as practical (or affordable) as using a digital camera. If you're hoping to quickly create some of that analog magic, or just give a fresh new look to your photos, CameraBag, Toycamera AnalogColor, and Poladroid are easy ways to imitate the look of film from your desktop.
[Macworld Contributor Beau Colburn lives in Boston and posts iPhone photos on his site Snap different.]