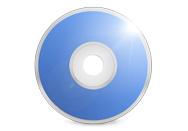 If buying oodles of software for one low price is just the sort of Internet incentive that tickles your fancy, boy are you in luck. Both Bundleecious and MacUpdate are offering some Mac software bundles right this very minute.
MacUpdate's bundle includes Roxio Toast 10 Titanium, Live Interior 3D Standard, My Living Desktop, Espionage 2, ShareTool 2, Get Backup Pro, Cashculator, MindNode Pro, Concentrate, and Voila 3. If you buy it early enough, you qualify for two bonus apps. Sold individually, the software in the MacUpdate Bundle would cost more than $400, but you can own the bundle for just $50, but only through Wednesday, September 22.
Bundleecious, besides offering two letter E's in its name for the price of one, includes Punakea, iDatabase, Cinch, Awaken, and Elmedia Player PRO. All together, the software in the bundle retails for more than $100, but Bundleecious is selling the it all for a mere $10 through Sunday, September 19.
No intrepid entrepreneurs are selling a bundle of Mac software bundles—yet—but we can dream.