Another day, another Droid phone lands on Verizon. The hotly anticipated Motorola Droid 2 ($200 with a two-year contract from Verizon; price as of 8/15/10) is definitely an upgrade from the original Droid when it comes to design, but its camera is weak, and the MotoBlur software sometimes detracts from the Android experience. Still, if you're craving an Android phone with a physical keyboard, the Droid 2 will certainly satisfy.
Refined, Updated Design
Design-wise, the Droid 2 is essentially a more polished, modern version of its predecessor. Its angles are smoother, the dimensions are slimmer, and it has a more attractive look, overall. The Droid's black edges have been upgraded to sculpted chrome, and the raised buttons along the spines of the phone are flatter and less obtrusive to the phone's profile. The backing is made of a soft-touch material that feels really nice to the hand. As a whole, the Droid 2 feels a class above the original model.
The Droid 2's keyboard is a big improvement over the original's, which felt shallow and uncomfortable. Gone is the clunky four-way directional pad to the right of the keyboard that allowed room for wider keys. If you liked the d-pad on the original Droid, don't fret: There are still four arrow keys for extra navigation options. The keys are raised, which is a relief, as the original Droid's keys were too flat for my liking. Another improvement? No more dummy keys! The Droid had two completely useless key taking up precious keyboard real estate.
Unfortunately, the keyboard still isn't perfect: The top keys are very close to the ledge of the display, so your fingers are constantly knocking against it. Additionally, the keys felt mushy and not as tactile as I prefer for physical keyboards.
The display seems to be the same as the original Droid's, measuring 3.7 inches and having a resolution of 854 by 480 pixels. I've been spoiled by the 4.3-inch displays of the HTC EVO 4G and the Droid X, so 3.7 inches felt a bit small at first. But it is a perfectly fine size for Web browsing and watching video; and to be fair, it is larger than the iPhone's 3.5-inch screen.
MotoBlur: Hit-or-Miss
I confess: I'm a bit of an Android purist and love the Nexus One simply because it runs the vanilla Android OS. I do like certain aspects of the skins, like Samsung's TouchWiz MediaPlayer and HTC Sense's FriendStream. I also like how they make the somewhat bland Android platform more aesthetically pleasing and accessible. What I don't like is when these skins mar certain applications in the native Android as well as slow down a powerful phone's performance—which is what Motoblur unfortunately does.
This version of Motoblur has Android 2.2 running beneath it. Android 2.2 adds an overall speed boost to the OS, improved Exchange support (including Exchange calendar support—yay!) and camera and gallery tweaks.
The skin has been toned down a lot in comparison to the version on the Backflip and the Cliq. Gone are the chaotic bubbles taking over your homescreens to deliver Facebook status updates from high-school friends you no longer speak to or updates from random RSS feeds you subscribe to. MotoBlur isn't as attractive as HTC Sense, but I liked how sharp the icons and text appeared and how easy and intuitive navigation was.
Motoblur has been reduced to two widget bubbles on one homescreen, which you can sync with your social networks. Another new feature in this version of Motoblur is a navigation bar that lets you quickly switch between your various homescreens without having to flick through all of them to get to what you want.
Motoblur doesn't do a few things right, however. While you can upload pictures to your Google Picasa account, you can't view photos from that account. It seems nitpicky, but what if you're visiting family across the country and want to show them photos of your vacation without whipping out your laptop? Especially when you can see your Picasa album on vanilla Android 2.2?
Additionally, you're stuck with the Motoblur camera interface; you don't get the refined interface that comes with Android 2.2. For example, in order to bring up your shooting options in Motoblur, you have to touch the right side of the screen. And when you tilt the phone/camera, the controls don't rotate. With Android 2.2, these controls are always exposed on your screen. It is a tiny detail, but why adopt a custom skin on certain apps only to make them worse?
Of course, you get all of the standard Google Android applications: Gmail, Maps, YouTube, and Talk for instant messaging. There's an annoying amount of bloatware, like NFL Mobile, NFS Shift, and some Verizon-branded apps, but a few useful apps are thrown in there, such as Skype Mobile.
Mediocre Camera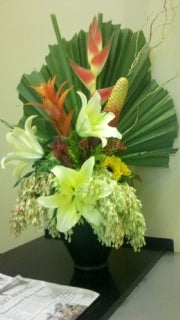 The Droid 2 is a total upgrade from the original Droid, with one exception: the camera. The Droid's camera was bad, and the Droid 2's camera isn't much better. The 5-megapixel snapper took decent shots outdoors with bright, natural looking colors, but details weren't as sharp as photos taken with the Droid X or the iPhone 4.
I was even less impressed with my indoor shots. A few had a greenish cast to them, but this may have been due to the lighting. Details were a bit soft too; not as sharp as photos taken with the XPeria X10. I also detected some graininess, and a few objects had a sort of ghostly aura around them. The camera's autofocus isn't very effective, and despite the nice variety of scene effects, I didn't find them to be very useful in improving my shots.
Another strange omission is the lack of support for 720p-quality video capture, which is pretty much the default for high-end cameras these days. The Droid 2 captures at 480p, and there's no dedicated "narration" mode for capturing your own musings via video. Video quality was decent, although a bit pixelated when capturing fast-moving objects. Despite the missing narration mode, the Droid X did capture audio pretty well. Another plus: one of the treats in Android 2.2 is the ability to use your camera's flash as a light for shooting video in dimly-lit environments.
Performance
Android 2.2 provides an overall performance boost, from the browser (its use of the V8 engine enables faster loading of JavaScript-heavy pages) to memory management to the CPU. In my hands-on review of Android 2.2 on the Google Nexus One, I immediately noticed how much faster browsing was. Oddly, the browser on the Droid 2 didn't feel as fast. Scrolling through media-heavy pages like CNN.com or Thrasher.com felt a bit sticky. Flicking between homescreens or scrolling through long menus wasn't as speedy as I anticipated, either. A little bit of lag occurs when launching certain native apps, such as the text messaging app, for example. I noticed that the more I used the phone, the faster it got. It sounds strange, but other reviewers have experienced this with other Motorola Android phones, so I know I'm not alone.
Despite the sometimes slow-to-scroll browser, pages loaded pretty quickly over Verizon's 3G network. Call quality was also very good in San Francisco. I experienced no dropped calls, nor did I hear any static or hissing. Callers' voices sounded clean and natural.
Verizon customers have a difficult choice among the Droids: The HTC Droid Incredible, Motorola Droid X and the Droid 2 are all solid picks. If you're looking to get your money's worth, however, go with the Droid X or Droid Incredible. If your heart is set on a physical keyboard, however, you'll be perfectly happy with the Droid 2.
[Ginny Mies is an associate editor for PCWorld.]