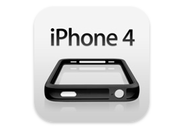 It seems like only yesterday that an appropriately grumpy Steve Jobs, fresh from a prematurely-interrupted Hawaii vacation, addressed the iPhone 4 antenna problems that had been widely reported in the press. Apple's response: a program that would allow each iPhone 4 owner to receive a free case from a selection provided by the company.
Alas, that was well over two months ago. At the time, Jobs promised that the company would re-evaluate the program at the end of September. And re-evaluate it has: Apple has announced that the iPhone 4 Case Program will come to an end, right on time, on September 30th.
As the day of reckoning approaches, your faithful Macworld staff has put together this FAQ to help you make the most out of your opportunity to score a free case courtesy of our friends from Cupertino.
Does the program really end on September 30th?
September 30th marks the end of the period during which buying an iPhone 4 makes you automatically eligible for a free case. Customers have thirty days from the date of purchase to claim their case, so those who purchase an iPhone 4 on September 30th can actually order a free case up until October 30th.
So how do I get my free case?
Conveniently enough, you order it using your iPhone 4. Specifically, you need to go to the App Store and download Apple's iPhone 4 Case Program app. Launch the app on your iPhone 4—it must be the iPhone 4 for which you want the free case, as the app checks the phone itself for eligibility—and enter your iTunes or Apple ID and password when prompted. You'll then be able to choose from among the offered cases, including Apple's Bumper and models from Belkin, Griffin Technology, Incase, and Speck. Shipping time depends on the availability of the case you choose.
All these cases look pretty much the same. Any advice on which to choose?
Funny you should ask. We've actually reviewed the cases available through the program and published a table of reviews and ratings to help you choose..
But I tried to use the iPhone app last week and it said I was no longer eligible. What's up with that?
Although the program officially ends on September 30, there are a couple other deadlines that apply. If you purchased your iPhone prior to July 23, you had until August 22 to order your case. If you purchased your iPhone on or after July 23, you had 30 days to order a case.
I bought one of Apple's Bumpers last week. Can I get a refund?
Unfortunately, no. Apple's Website states that only people who purchased a Bumper before July 23 can get a refund for the price of the case.
Can I still get a free case after September 30th?
Perhaps. Apple has stated that it will continue, even after the end of the program, to offer a free iPhone 4 Bumper to customers who experience antenna-related problems. Presumably, this means that you'll have to contact Apple Care and complain about your iPhone's reception (and maybe even explicitly request a free case). Our reading of Apple's statements is that only Apple's Bumper case will be available for such accommodations.
Looks like I'm out of luck. Got any suggestions for other cases?
Apple's program includes just a tiny sampling of all the iPhone 4 cases available on the market. If you missed out on a free case, or if you're looking for something more functional or visually appealing than what can be had for free, it's not too late to check out one of our case roundups to see what the market has to offer. We'll also be reviewing a good number of iPhone 4 cases now that the free-case program is ending.
What if I'm still unhappy with my iPhone 4, even with a case?
As part of the iPhone 4 Case Program program, Apple made some temporary changes to its store policies, allowing unhappy customers to return an iPhone 4 to the company for a full refund within thirty days of purchase (provided, of course, that the handset was undamaged). As of October 1st, the company is going back to its previous policies. These policies vary depending on the country of purchase, but they generally include restocking fees and other limitations.
Does the end of the program mean that Apple is about to release a new iPhone?
You will be shocked to hear that Apple has made no mention whatsoever that an upcoming iPhone (presumably sans antenna problem) is the reason why the company is terminating the free-case program. Instead, the company seems to have simply decided that the number of people who have been affected by the antenna issues is so small that keeping the program going was no longer necessary.
It would also be unusual for Apple to release a new handset at this time of the year, given the company's typical product-release cycles.
Macworld senior editor Dan Frakes contributed to this report.