Editor's Note: The following story is reprinted from Macworld Middle East.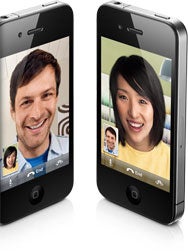 At the end of the first day of iPhone 4 officially going on sale in the United Arab Emirates, it seems like the update of iOS to 4.1 is what is disabling FaceTime on iPhones in the country.
Users on the EmiratesMac.com Website, home of the only Apple Users Group in the U.A.E., report that they've tried FaceTime between iPhones bought from the official carriers today and after updating to iOS 4.1 FaceTime is not available as a function anymore.
It seems the iPhones, when they're sold, have working FaceTime but that the iOS update disables this functionality.
There's also a carrier setting update, version 8.1, at least for Etisalat, available but reports indicate that it is not the carrier settings update that disables FaceTime.
Earlier last week it was reported that Apple had removed FaceTime from the Web pages for iPhone4 in the countries in the Middle East. This morning, du, the other telecommunications provider in the U.A.E. besides Etisalat and an official seller of iPhone 4, confirmed in a tweet that the feature wouldn't be available on all iPhone 4 models in the U.A.E.
When Macworld Middle East talked to customers as well as store personnel in several stores around Dubai which started selling iPhone 4 Saturday, we were told that FaceTime is a major factor in potential customers' decision to spend money on the latest Apple smartphone.