Since the debut of the Hulu Plus preview back in June, those lucky enough to score an invitation to the service have been able to stream shows to their iOS devices, game systems, and Samsung TVs and Blu-ray players. Now, both Roku and TiVo have announced partnerships with Hulu to bring Plus content to their respective set-top media devices.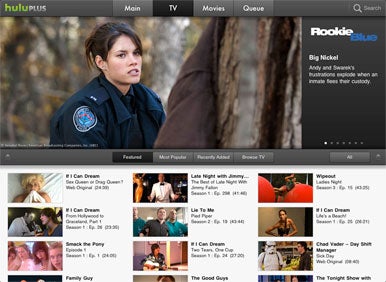 Announced separately on Tuesday, the companies revealed that Hulu Plus would be available in the coming months for both TiVo Premiere subscribers and owners of Roku's media players. (If you're not up to date on the latest in streaming media news, Hulu Plus—currently in an invite-only beta—is a $10 monthly subscription to Hulu's larger collection of current network and cable television shows and full series runs of past programs.)
To take advantage of the new channel, TiVo users must be enrolled in one of the company's two Premiere subscription plans (which start at $13 a month) in addition to paying for Hulu access, while Roku users aren't required to pay any additional fees beyond the monthly Hulu Plus plan.
Premiere XL
Price When Reviewed:
$299