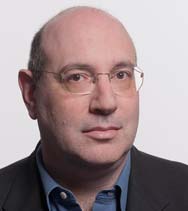 At what's become a fall ritual, Apple refreshed the iPod product line last month. But in the aftermath of the traditional fall iPod unveiling, one question kept coming up over and over again: Why is Apple still building iPods in an iPhone world? Are music devices still relevant? And was this year's event the last one of its kind?
Those questions are all superficially interesting, and all of them can be answered in three parts.
An iPod by any other name
What is an iPod? While the brand still strongly associated with music players, the iPod is now much more both in terms of form, feature and function. Therefore, an iPod is whatever Apple says it is. Today's iPods hardly resemble the device Apple introduced (to a skeptical press) some nine years ago, with perhaps the exception of the iPod classic.
While the iPod shuffle and the iPod nano are exclusively for music consumption these days, it's the iPod touch that's now the flagship of the line and the current best-seller. That's significant, because the long-term play for Apple isn't iPods or iPhones, it's iOS devices.
Apple has carefully balanced iPod features over the years with interesting segmentations. And this year, the lineup is quite clear and linear. They are all called iPod, but they all do something different for Apple.
It's the platform
At Apple's Worldwide Developers Conference, Steve Jobs talked about a lot of numbers. But there was only one number that really mattered: 100 million. That's how many iOS devices were in the market, and it's now grown well beyond that.
iOS is what matters most, and the iPod touch is the perfect, low-cost device that brings users who can't afford (or simply don't want) the complexity of the iPhone, but do want the apps, games, and services of the iOS ecosystem.
The iPod touch isn't just a revenue generator for Apple, it's a key strategic, pocketable device that will serve as an introduction to iOS for many users, especially younger demographics. It's those demographics that will embrace iOS but also migrate to more expensive devices, such as the iPod and the iPhone as they grow older. It even still plays music rather well!
Music makes the world go 'round
Despite all the power of iOS, Apple understands something basic and important. Some folks just want the best experience for portable music. Not games, not mail, not cameras. Music. That's why the shuffle and nano are still quite important to Apple, and important to Apple's bottom line.
Redefining the form and function each year is a brilliant move, especially for devices that are sold on their aesthetics as much as their functionality. If it was only about pure functionality, Apple could have kept the iPod mini in the line and never bothered with the nano.
Apple has shown that the combination of cool, form, and function—when done right—work together to drive users into the purchase funnel. Consumers go into an Apple Store, spend a few minutes handling a nano, and then flag down a passing cashier to immediately purchase it. It's a powerful story, and one that's told day after day in Apple Stores around the world.
Pick your iPod
Whether you're looking to spend $49 or $399 this holiday season, Apple has a device called iPod they'd like to sell you. (And perhaps a few for some family members or friends, too.)
By diversifying its product line, Apple has made a strong case for users to buy in at a level they can afford—although Apple's clever pricing often leads users to upsell themselves. (How many times have you gone into an Apple Store with a buying plan, only to think perhaps you'd be better off with the slightly more expensive model?)
The combination of devices, features and price points show how the iPod—which is so much more than an MP3 player at this point—remains a critical and strategic part of Apple's current offerings, and why it will continue to do so for quite some time to come.
[Michael Gartenberg is a technology analyst for Gartner. His writing appears monthly here at Macworld, as well as on Engadget, SlashGear, and elsewhere.]