Xsilva Systems's LightSpeed is a point of sale (POS) system built for the Mac, allowing retailers to turn Apple computers into the most attractive cash registers your customers have ever seen. Now the company has released LightSpeed Mobile, a mobile companion that turns an iPhone or iPod touch into one of the smallest multi-touch registers available.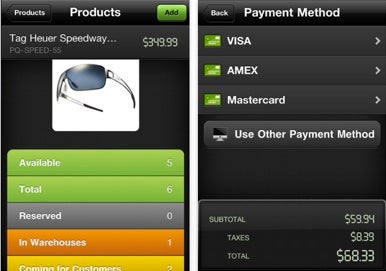 LightSpeed is a complete POS system that harnesses the Mac, letting you find items and customers with Cover Flow, manage inventory, process returns, and create quotes for complex orders. It integrates with QuickBooks, supports international currencies, and even features a Web store that Xsilva Systems upgraded significantly last year.
LightSpeed Mobile turns an iPhone or iPod touch into a portable POS system—if you've shopped recently in an Apple Store, you've probably seen what this is like. Employees can process transactions while on the floor, look up inventory, and accept signatures on screen. LightSpeed Mobile can associate transactions with customers from LightSpeed's database, and an optional LightSpeed Mobile Hardware Kit comes with a Linea Pro credit card scanner for the iPod touch to seal the deal.
Prices for LightSpeed start at $749 for a license, and various bundles are available depending on whether you need the mobile system, tech support, or the Web store.
Updated 1:16pm to clarify that the Linea Pro credit card scanner currently supports only the iPod touch.