For years, Mac users have raved about GraphicConverter's photo-editing and batch-conversion prowess. They've been less keen on the image-conversion tool's interface. But developer Lemke Software hopes to tackle that criticism head on with the latest version of GraphicConverter.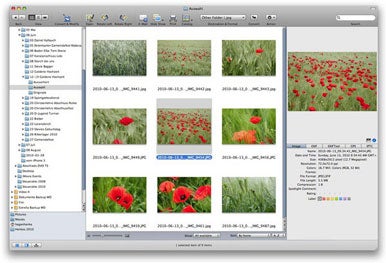 GraphicConverter 7, now available for download, features a completely new user interface. That's been a heavily requested feature for a while now, according to Lemke Software, which says that four programmers spent a year redesigning both the application's browser and all of its dialog boxes.
In addition to the new user interface, GraphicConverter 7 offers a new window for multiple conversion as well as stepless zooming of preview images in the browser. Lemke Software reorganized the application's preferences dialog to make it more clear and added support for multiple processors. Besides other small improvements, the new version now displays geodata for images on a map.
GraphicConverter 7 runs on Mac OS X 10.5 and later. Existing users can upgrade for $26; the full version costs $40.