Now that the zombies have had their nasty ways with the PC, they're headed straight for your Mac. This latest uprising comes courtesy of Left 4 Dead 2, the zombie-bashing first person shooter by Valve that was released for Windows and Xbox 360 late last year. A few weeks ago, Valve teased us with a potential Mac release date, but now it's official: Left 4 Dead 2 will be available for Mac on Tuesday, October 5th.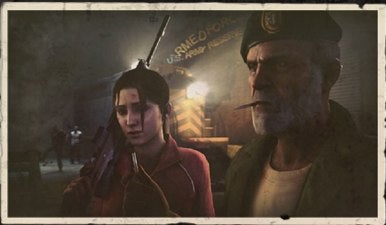 The announcement was posted on Valve's Left For Dead Website, tucked beneath news about the game's new "The Passing" add-on. Valve notes that Mac users who already own Left 4 Dead 2 on Steam for PC will automatically get access to the Mac version, thanks to the "Steam Play" feature that lets one license work on both Mac and Windows. Owners will also get free downloads of "The Sacrifice" and "The Passing" campaign add-ons, as well as an official version of "No Mercy," the first campaign from the original Left 4 Dead.
In the same announcement, Valve also apologizes to owners of the original Left 4 Dead, as the sequel is hitting the Mac before the original. The company notes that while it's running a bit behind, it hopes to have the first Left 4 Dead out for Mac before Halloween, which sounds like quite a fitting release date.